Other Brands
Pictures courtesy of: openstore.ru
The Chanel Mini Classic Flap Bag must be a bag made in heaven. Just one look at it makes you fall in love and completely obsessed. And perhaps this bag is just too dangerous, because once you get addicted, there is no doctor that can save you.
We call this bag 'Rectangle' because of its shape. There is another Mini size available but in 'Square' shape. Both bags are the second smallest size of the Classic Flap Bag Collection. The Chanel Mini Classic Flap Bag is an iconic bag and it has Chanel's trademark all over it. The interlocking CC logo made by Karl Lagerfeld, the beautiful diamond quilting and the lady-like woven chain strap that comes with it.
Now, the 'So Black' editions are very rare. It's also called 'All Black' and that's because their leather as well as the hardware is crafted in black. Knowing this, the Chanel So Black Mini Classic Flap Bag is obviously hard-find even if when you know they're available in the current season. You need to catch them but visiting to the boutiques and ask the SA whether they've it in stock. But once you've own such a beauty, it's always yours and it will be the best investment you'll ever made.
The Chanel Mini Classic Flap Bag (Rectangle) has the style code A66990 and is measured 8′ x 5′ x 2′ inches. This bag retails for $3700 USD, €2490 euro via Chanel boutiques.
So we wish you a productive and happy hunting!
Pictures courtesy of: Fashion Phile
This is the same Chanel Rectangle Mini Classic Flap Bag but in Chevron Quilting instead of the diamond quilting. This bag is a very rare item as well because of the 'So Black' design.
Other Brands
CHANEL has designed many handbags with the CC signature on the front, but not all of them are gorgeous and chic (in our opinion). But handbags that look similar to the Classic Flap Bags are usually to-die-for. For example, this Chanel Golden Double CC Flap Bag, can you turn your back on it?
This bag is a true statement-maker, it stands out even more than the Chanel Classic Flap Bag. The golden CC embellishment is not only shining bright, but it's the first thing that any human eye will point to whenever they see you carrying it on your shoulder. It's all about flaunting without effort and it is still a perfect everyday wear at the same time, for the weekends or the evenings.
The Chanel Golden Double CC Bag is quilted and comes with an interwoven chain link; it's so luxurious that you will want to add it to your exclusive bag collection. On the other hand, if you already got the Classic Flap Bag, this version has an entirely different appearance.
To be honest, we were not thrilled with many seasonal bags, but the designs of the flap bags remain gorgeous. And of course, the boy bags were overwhelming hot and we were literally drooling – All of them please!
Studs can break or make a bag, depending on how it's decorated on the exterior. It's not a common thing that Chanel embellished their famous 'Classic Flap Bag' with little studs. Truly a work of art – small round shaped studs that look a bit like pearls are gently put on the quilts, which makes the bag more shiny and appealing.
And when its time for the night-out with the girls, the city lights will reflect on the little studs, creating an impact on everyone walking pass you.
The Chanel Classic Studded Flap Bag comes with an interwoven chain link and CC logo on the front.
Tag: CHANEL CC BAG STUDDED Golden FLAP And Class Double Classic
Fashion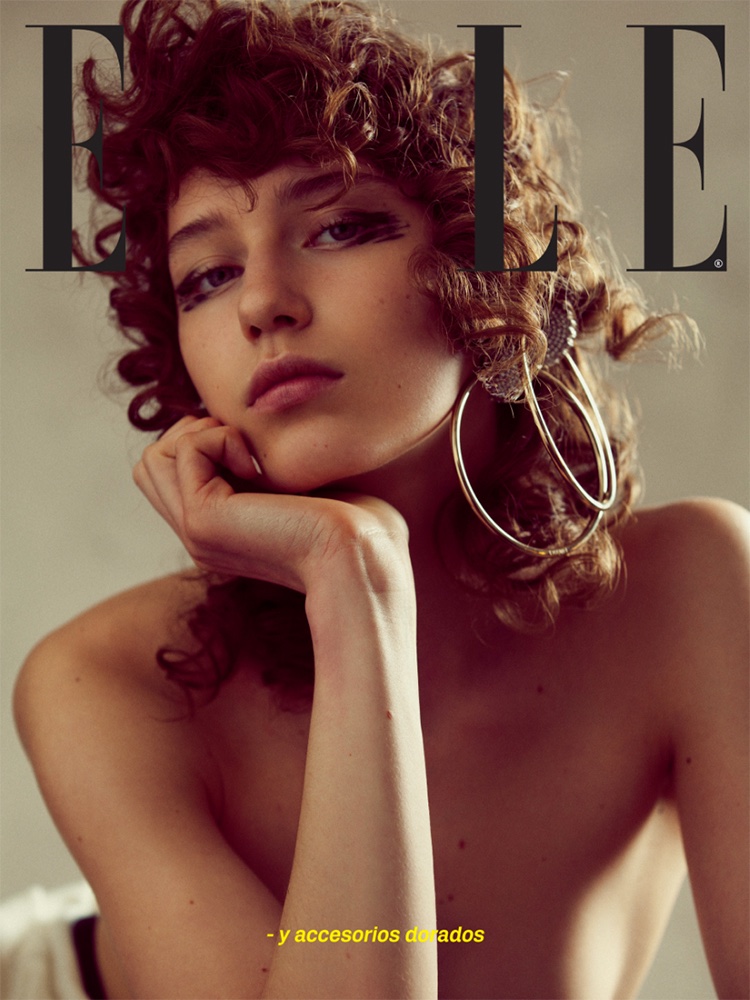 Sofia Tesmenitskaya shows off a different side of Chanel in the August 2016 issue ofELLE Mexico. Photographed by Paul Morel, the Russian model strips down in looks from the fall collection. Stylist Adele Cany selects a mix of embroidered jackets, tweed dresses and fishnet stockings for Sofia to wear. When it comes to beauty, hairstylist Jean-Baptiste Santens creates her tight curls while makeup artist Virginie Rascel gives her graphic eyeliner.
ELLE MEXICO EDITORIAL: SOFIA TESMENITSKAYA IN CHANEL BY PAUL MOREL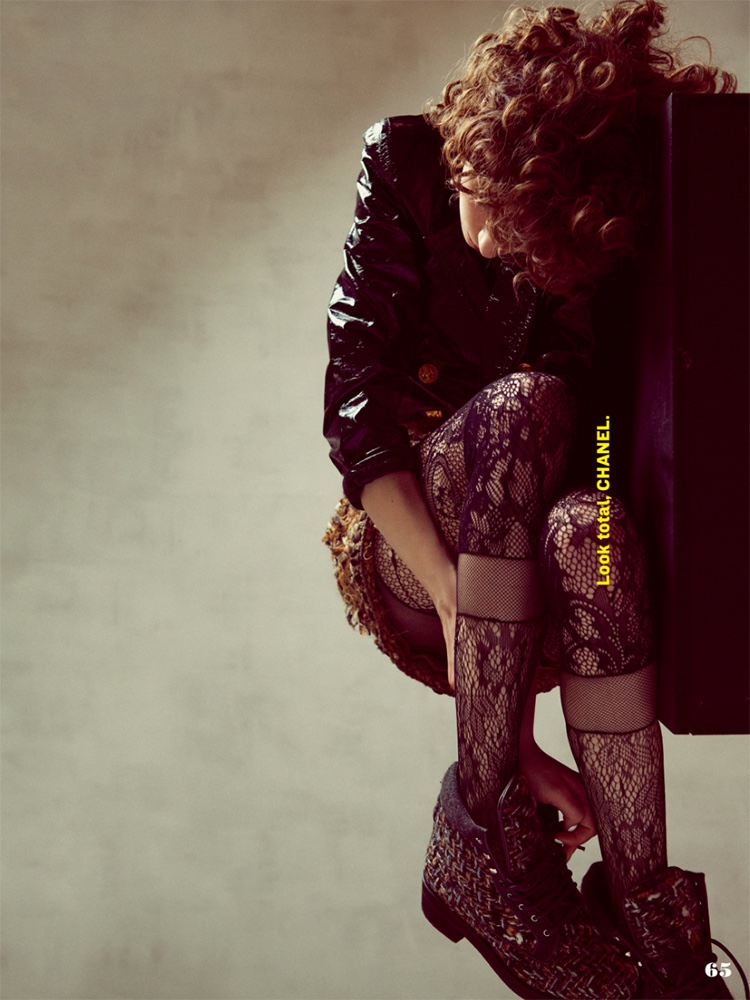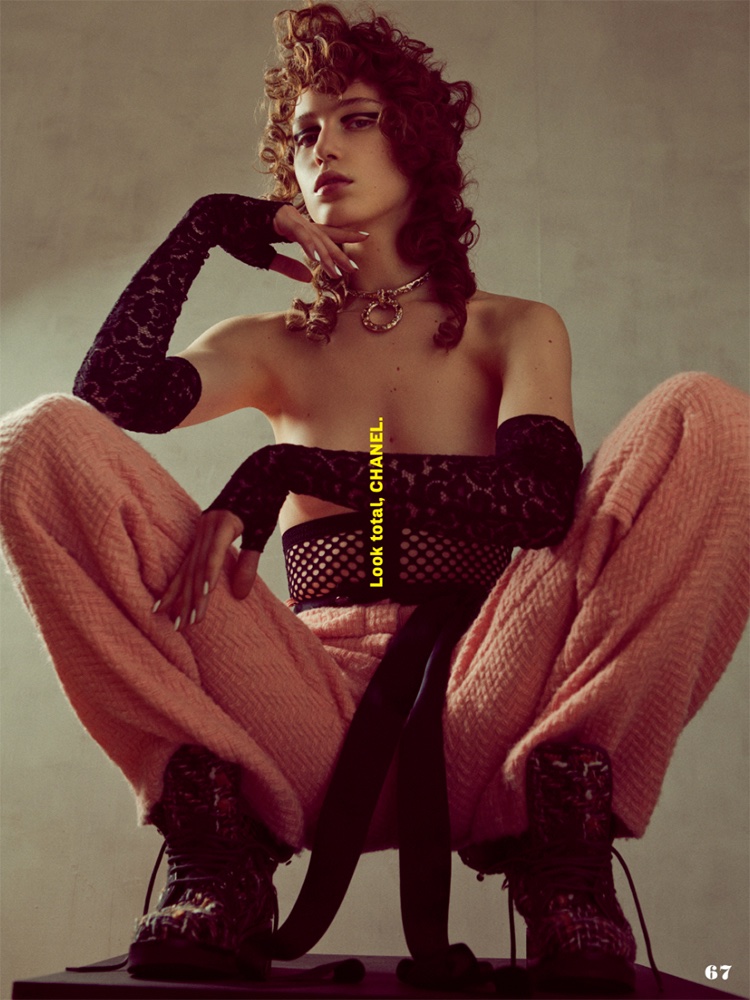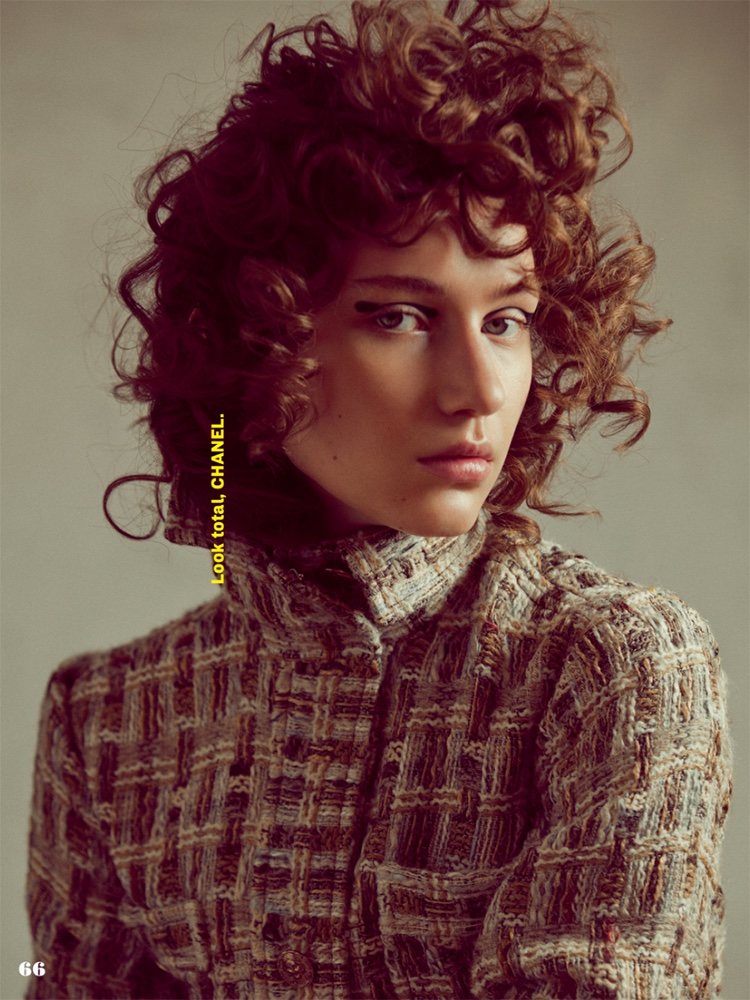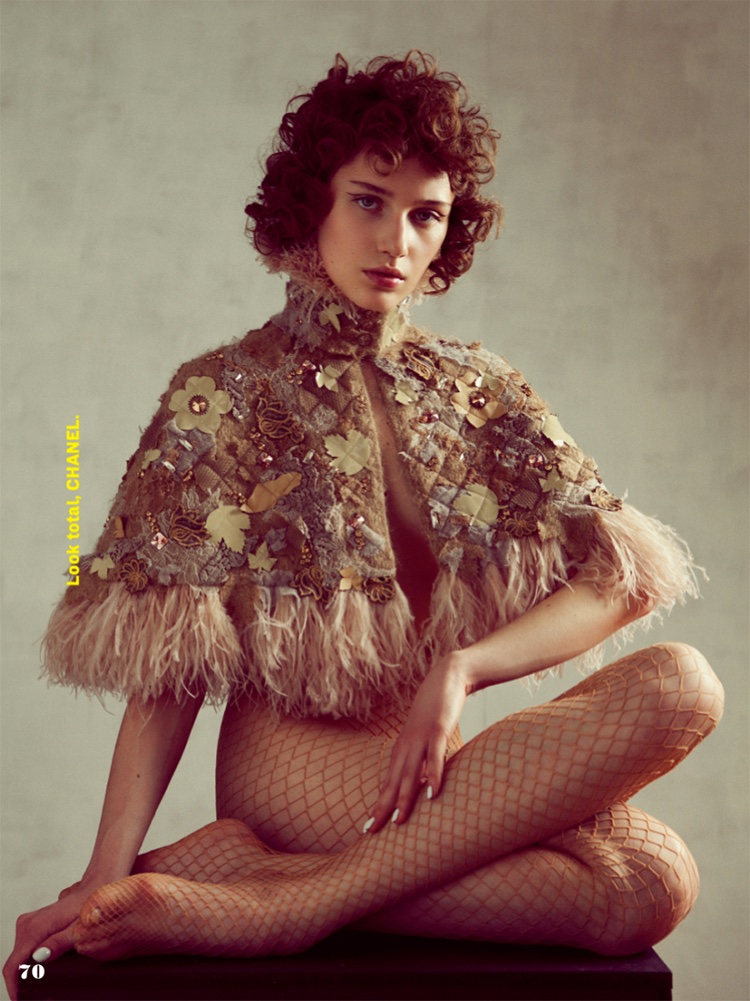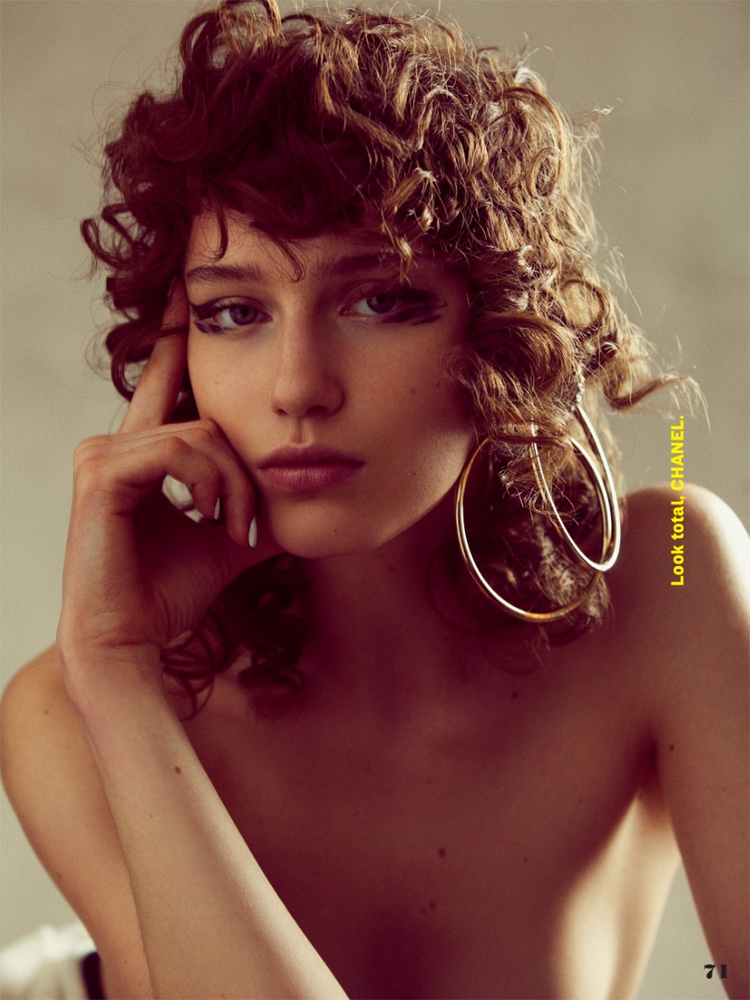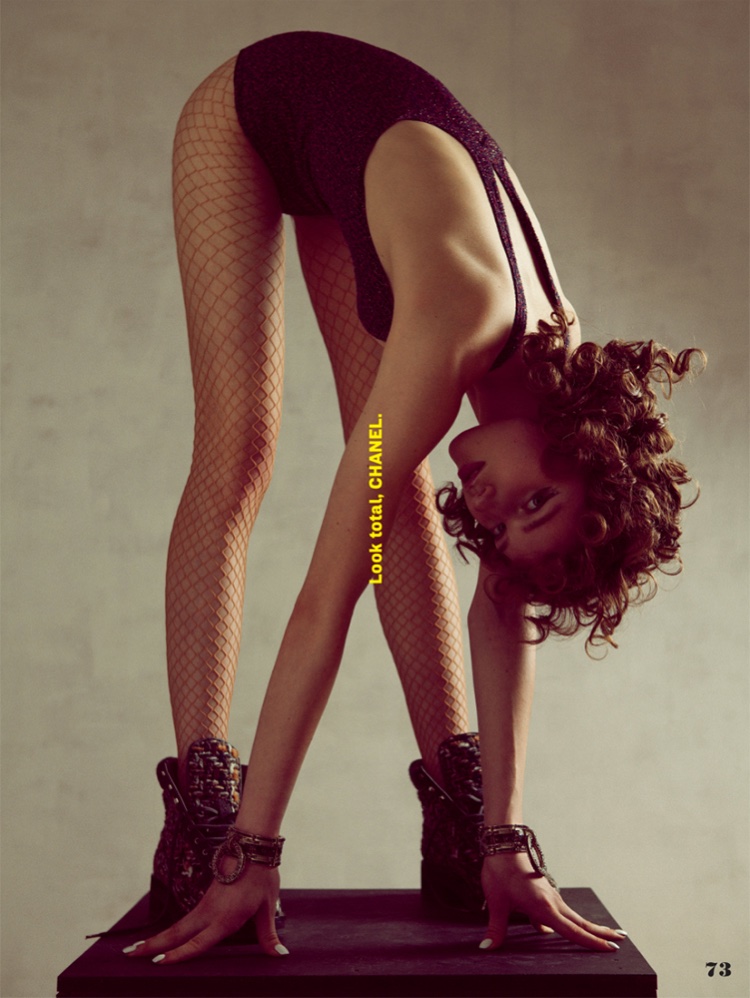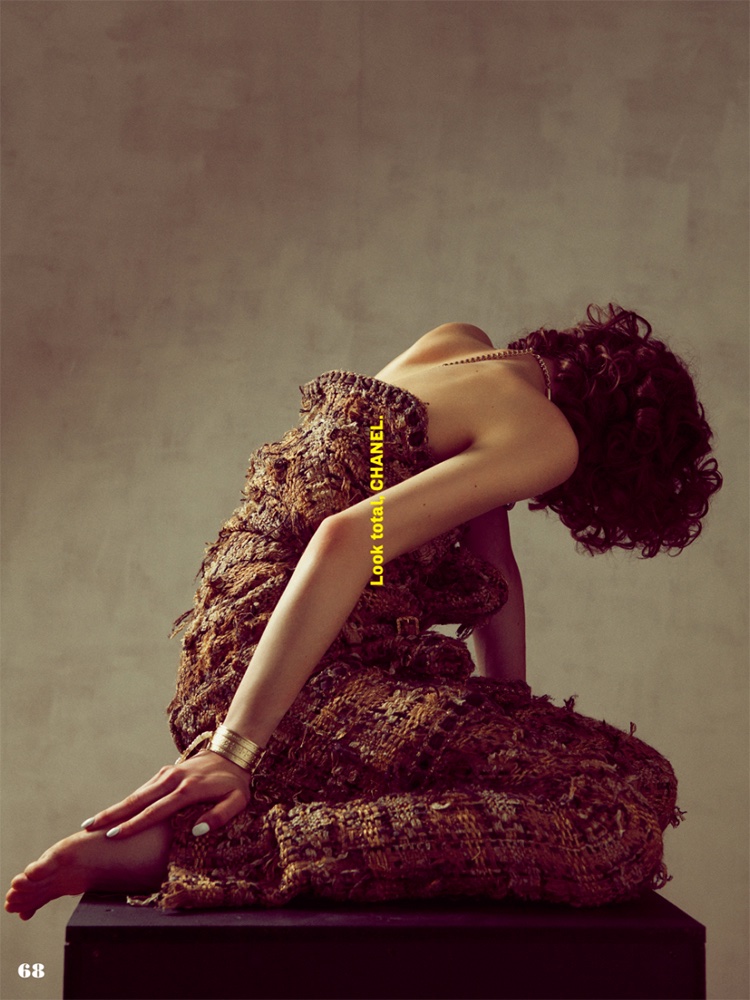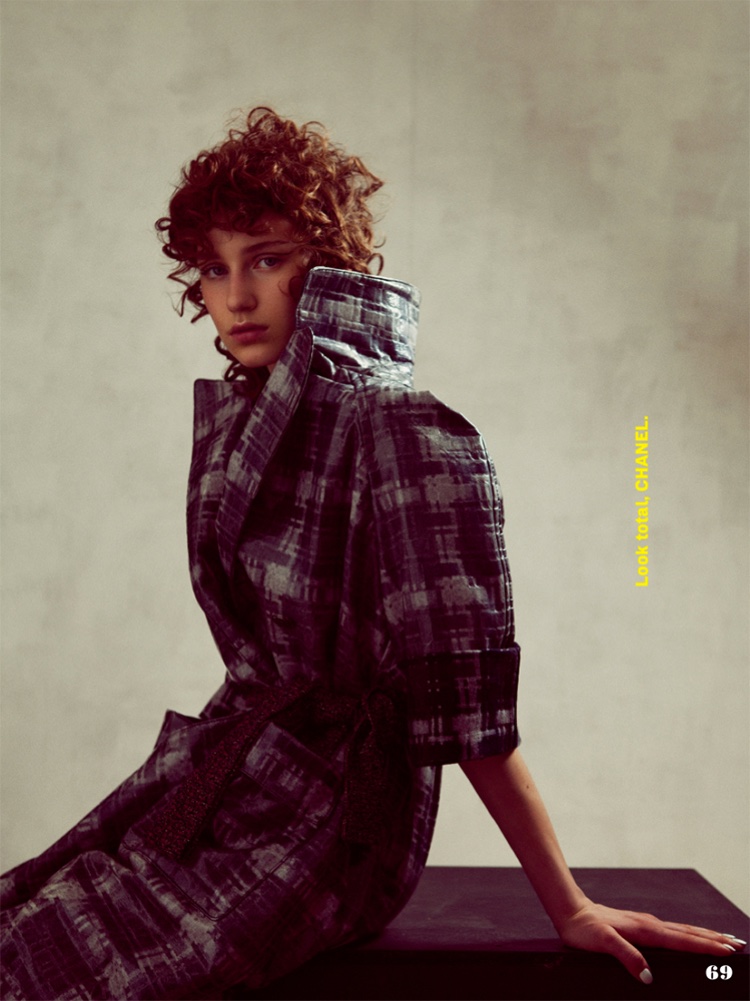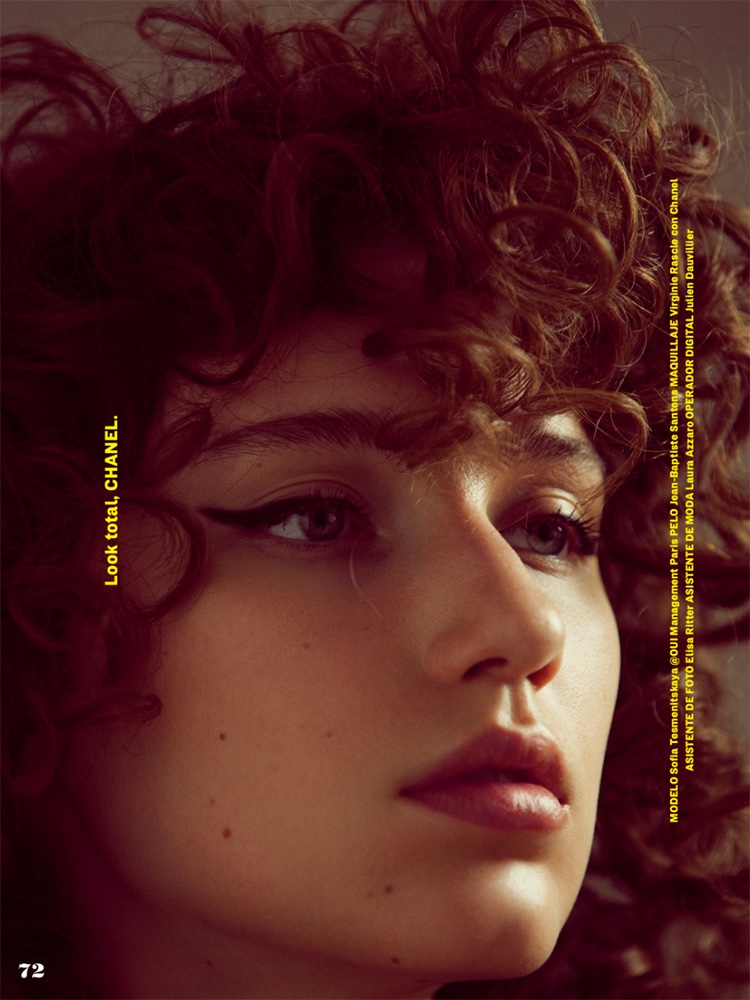 Tag: CHANEL
Other Brands
IMAGE: CHANEL
As if there aren't enough bags coming out in the new season to distract us (I have at least 5 on wait list now, and another 5 on my wish list), Chanel gives you one more reason with this bag from their Pre-Collection 2016 line-up. From the same collection as this one, the Caviar Grained Calfskin Messenger that many of you loved (and I'm happy to add, some of you bought), this one, the Small Shopper, will have many falling hard as well.
Measuring 30.5 cm by 20.5 cm, this quilted calfskin darling that's slight bigger than A4 should be able to hold your work essentials, which besides your wallet, keys and make-up essentials, should also be able to hold an iPad and a couple of work files, especially useful for those who work on the go. It's finished with aged, slightly tarnished gold-tone hardware that's love, love, love. Priced at SGD6340, you can now find it at Chanel boutiques in Singapore, so I would suggest heading down soon to have a look if this one also happens to be on your lust list.
IMAGE: CHANEL
If you like the style of the Small Shopper but want something that's less OL (office lady), why not check out this pair of Flap Bag options in the same collection. Seasonal pieces that come in 2 sizes, the smaller one measures 25 cm by 16 cm while the larger one, in that deep gorgeous Dark Green, comes in at 30 cm by 18.5 cm. Priced atSGD5410 and SGD5970 respectively, they would be the bags if you already have theClassic Flap bags and want something else to add colour and variety to your bag wardrobe.
Other Brands
Remember the Boy Brick Bag? The flagrantly expensive shoulder bag, inspired by Lego and worn by the most famous celebrities?
Well, the bag is back.
For those that have missed the opportunity, now it is the chance to get one for your wardrobe. The Chanel Boy Brick Bag is a rare design – unique and timeless.
Let's brag more about it…
The size is comparable to the mini bag. The beauty about the Chanel Boy Brick Bag is in the design. You see, on the front there are six bricks (now you know why its called the boy brick) decorated and beautified with an extremely large vintage CC logo on the front.
The chains are large enough to wear on your shoulder or cross body. For this season, Chanel has added a new print – the seamless Greek Print, which is the black pattern in the center of the bag.
The nice texture and the combination color of black and gold makes this accessory an everyday item and easy to wear from day to night, even from Spring to the Winter season. Measuring 4.7' x 5.9' x 2.4' inches, this Chanel bag price at 3250 euro , available via Chanel boutique.
Tag: CHANEL
Other Brands
Did you know that the Chanel Castle Rock Bag has been rocking the fashion industry since it was introduced in the Pre-Fall 2013 Collection? Well if you've missed it before and now on a serious fashion hunt, worry not for it is coming back to Chanel's most loved boutiques for its Paris In Rome Collection.
For keen observers like us, this newest Chanel flap bag that appears in the Pre-fall 2016 Collection already made its way to the fashion ramp, which is popularly known as the Castle Rock Bag.
Now you might wonder what's the difference between the 2013 and 2016 versions? Let's take a look and compare. We've previously featured the Castle Rock bag before. In vintage-style appealed to bag lovers back in 2013 that's why it was made available in medium and large size. The 2013 version looks antiquated with the top handle and CC clasp making all the difference.
The 2016 version on the other looks ever polished and refined. It looks so fresh that one might think it came straight out of the Chanel's fashion oven. It's so hot and classy, one should not dare miss it especially the rich burgundy color contrasts well with the golden chain straps. The CC clasp looks more pronounced this time and oh, the quilting effect and the tiny shiny effect in the leather used made it more appealing and desirable.
Tag: CHANEL BAG the for Paris REINTRODUCING CASTLE ROCK IN ROME COLLECTION
Categories

New Posts

Hot Posts