Fashion
The GucciGhost tags adorned everything from a bright red fur coat and a pleated midi skirt to oversized bomber jackets and handbags, and while those are statement pieces that I'd seriously consider opening a new line of credit for, this T-shirt that just arrived on Net-A-Porter is slightly less prohibitive. It's simple, white and boxy, but is printed with an adorable branded skull on the front, and tagged with "Life Is Gucci" across the back. How's that for a motto to live by?
At $590, this would put a significant dent in my fall shopping budget, but it's something I would wear to shreds — with jeans, with a high-waisted skirt and heels, layered underneath button-downs and a leather jacket, etc. Plus, each time I'd put it on, I'd essentially be spreading those positive "Life Is Gucci" vibes to anyone I encountered, which has to be worth something, right?
Tag: the GUCCIGHOST
Fashion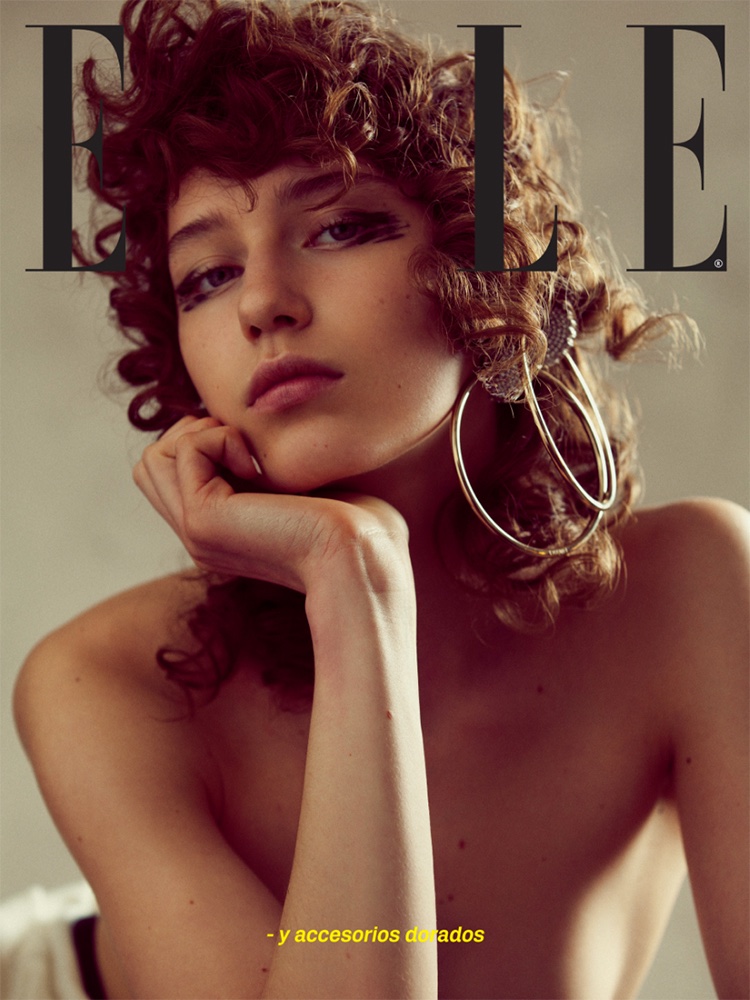 Sofia Tesmenitskaya shows off a different side of Chanel in the August 2016 issue ofELLE Mexico. Photographed by Paul Morel, the Russian model strips down in looks from the fall collection. Stylist Adele Cany selects a mix of embroidered jackets, tweed dresses and fishnet stockings for Sofia to wear. When it comes to beauty, hairstylist Jean-Baptiste Santens creates her tight curls while makeup artist Virginie Rascel gives her graphic eyeliner.
ELLE MEXICO EDITORIAL: SOFIA TESMENITSKAYA IN CHANEL BY PAUL MOREL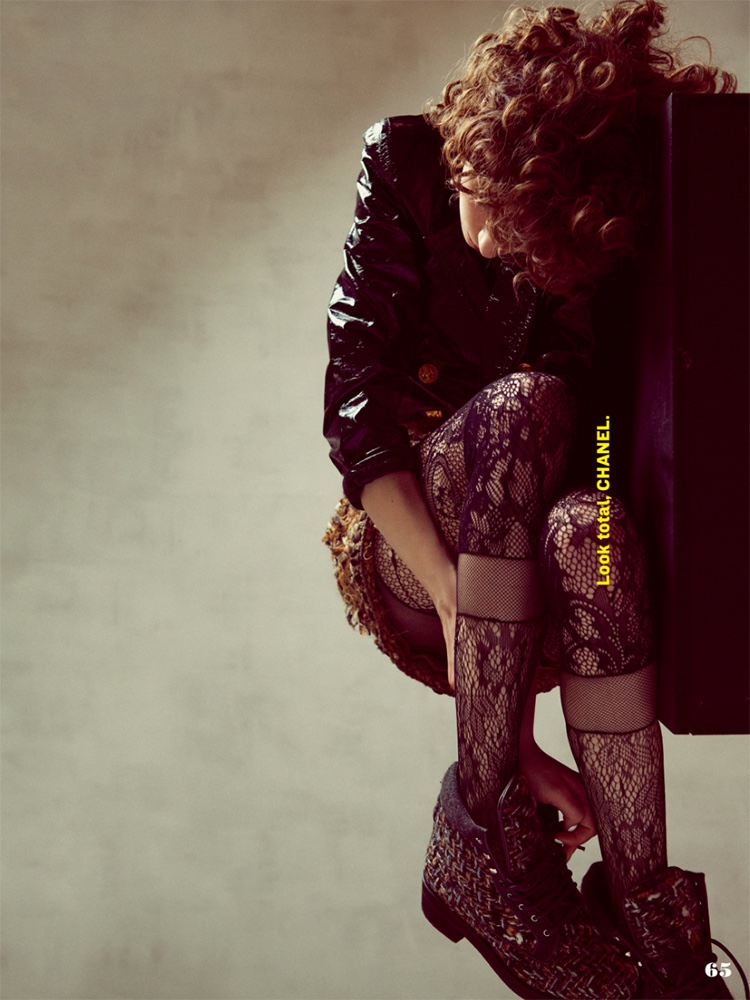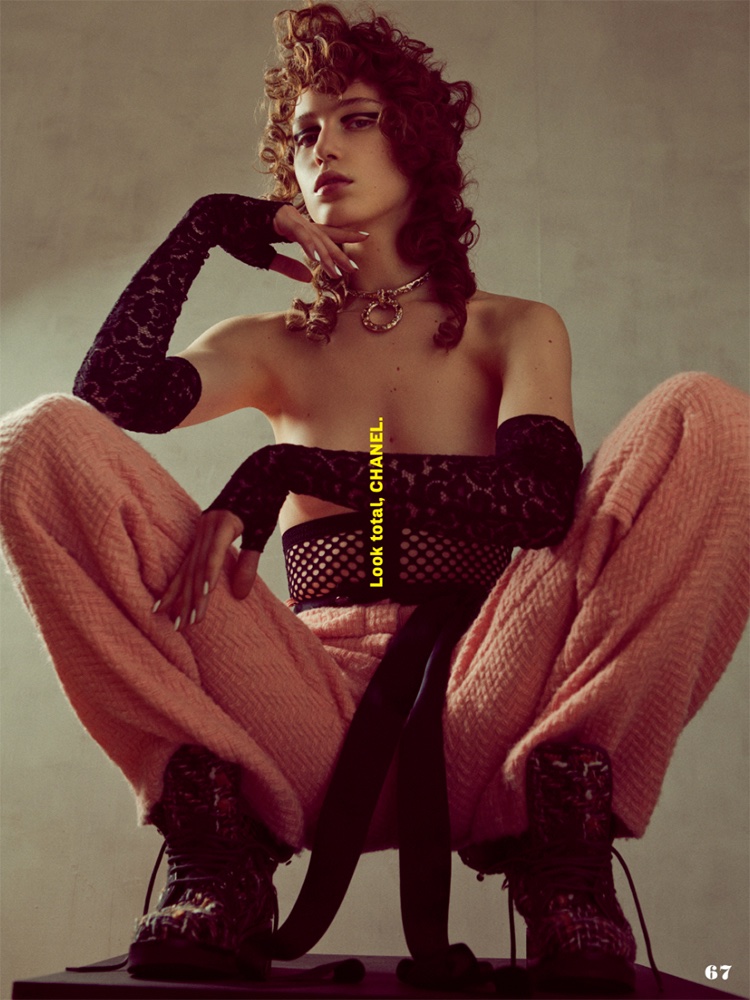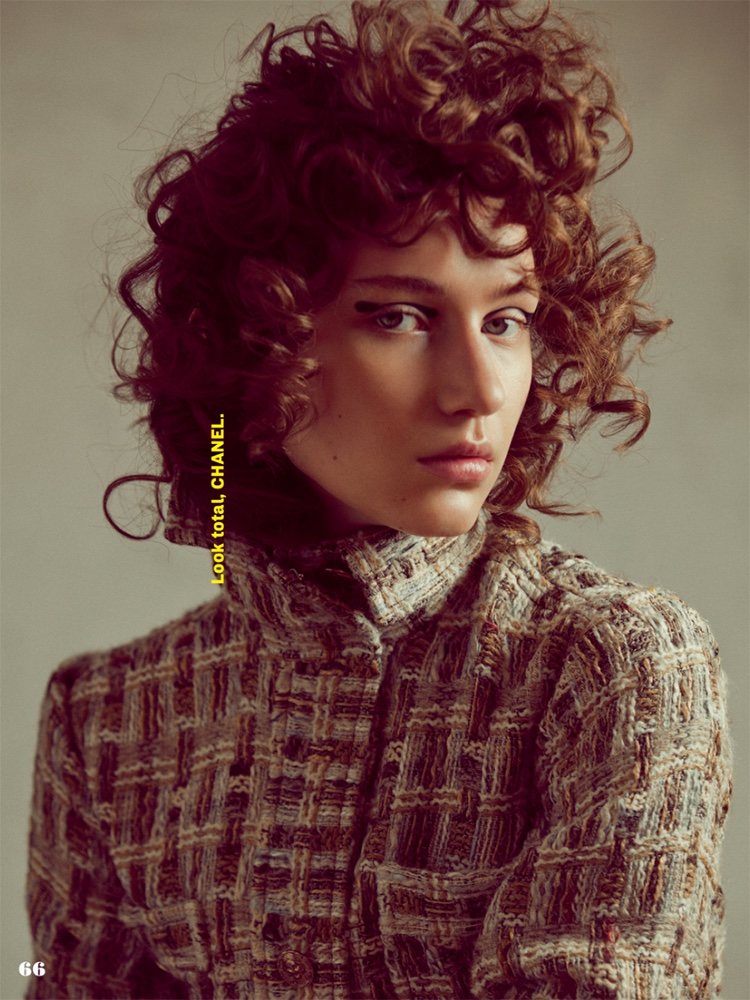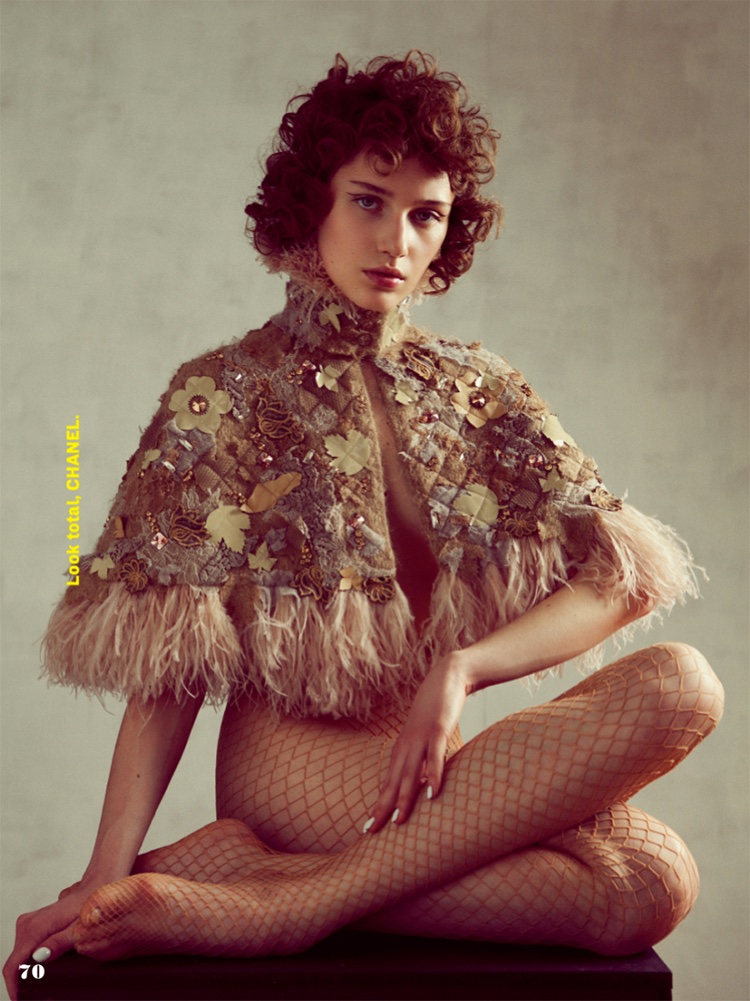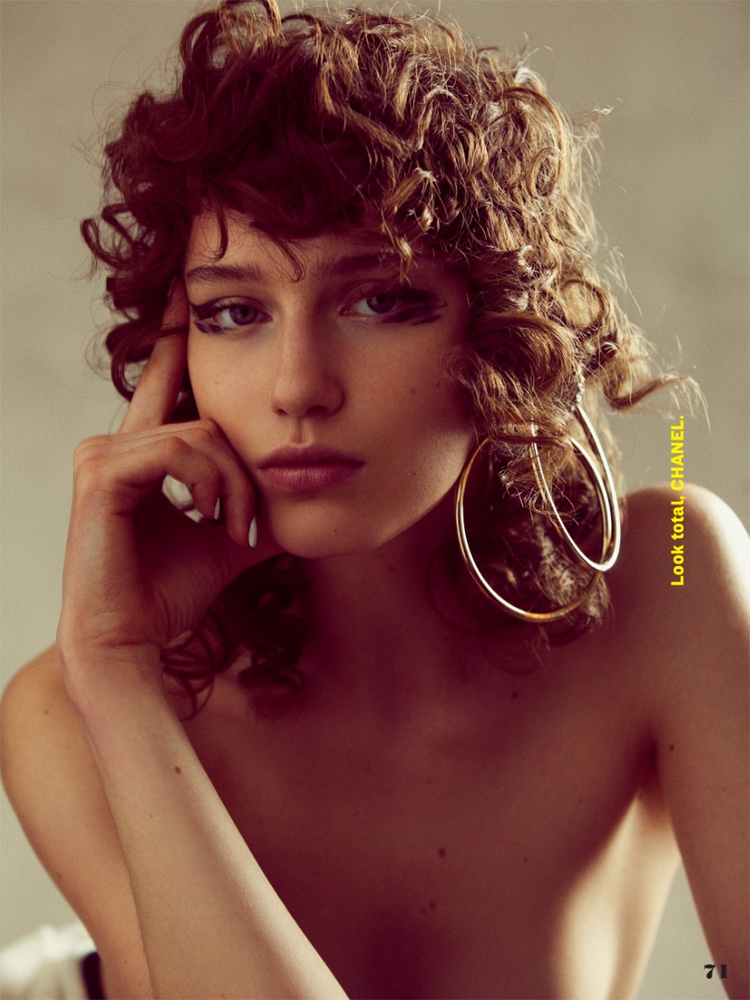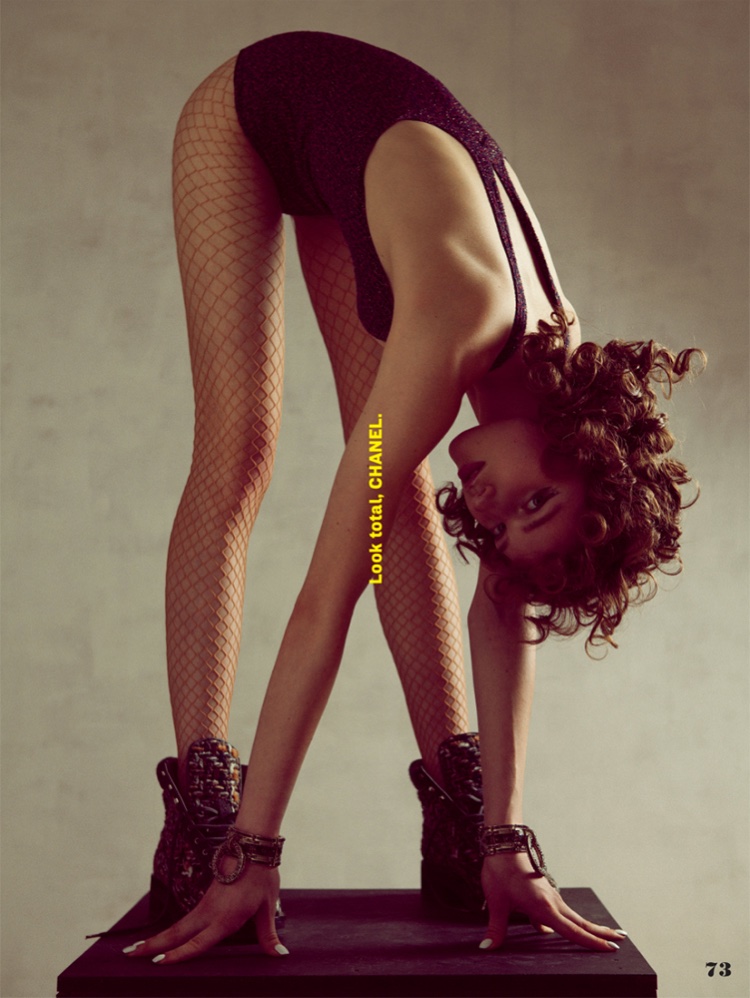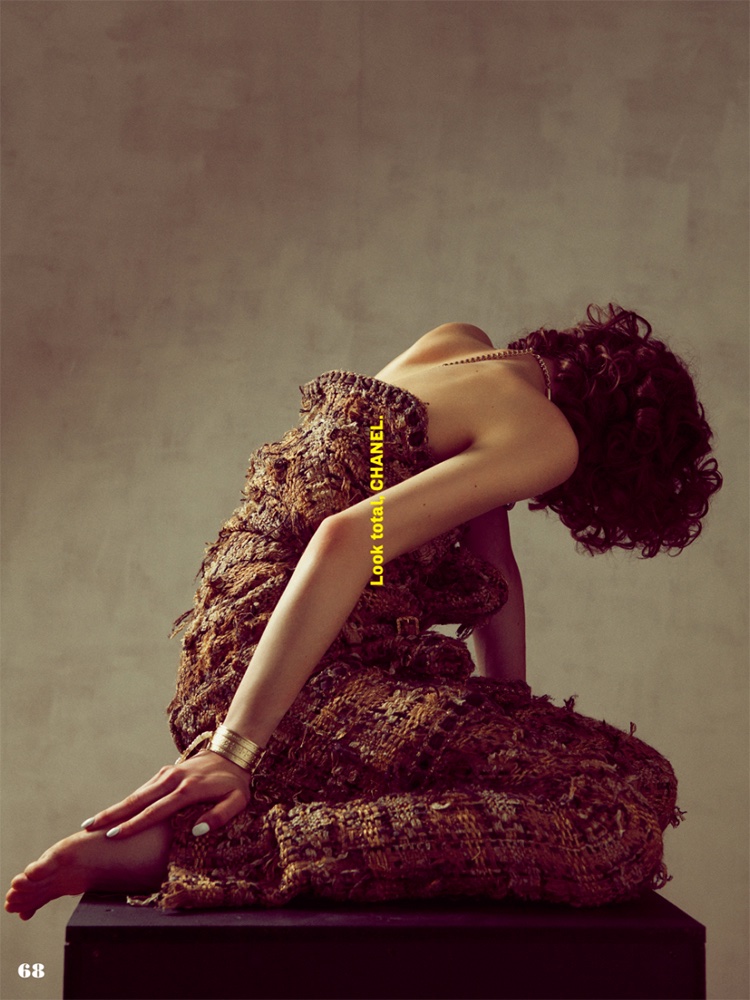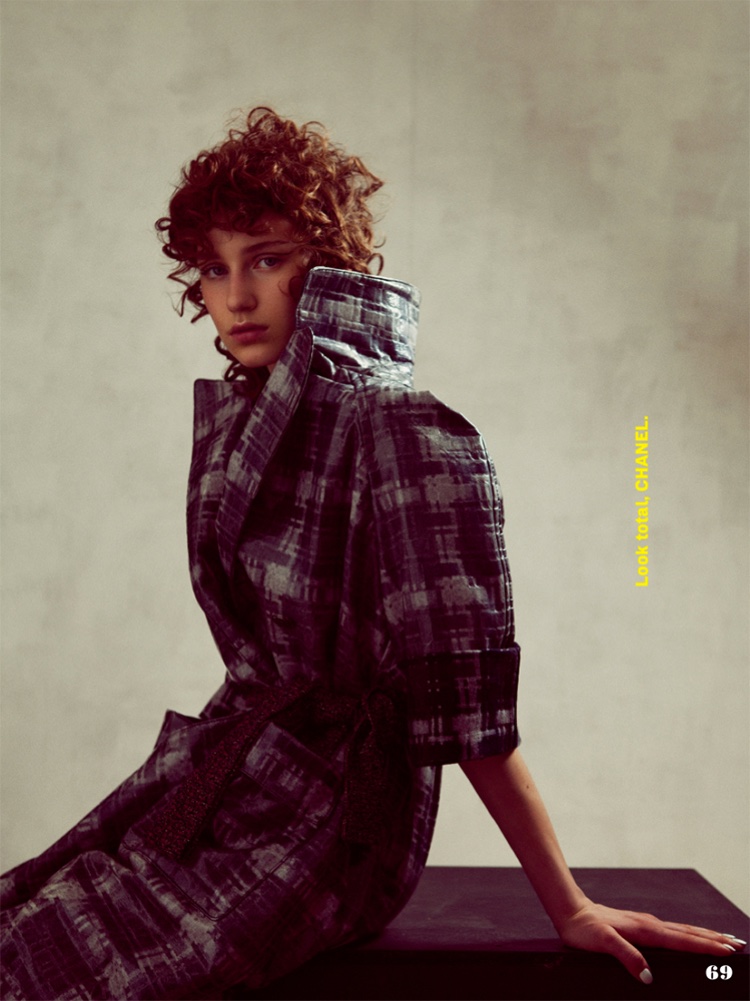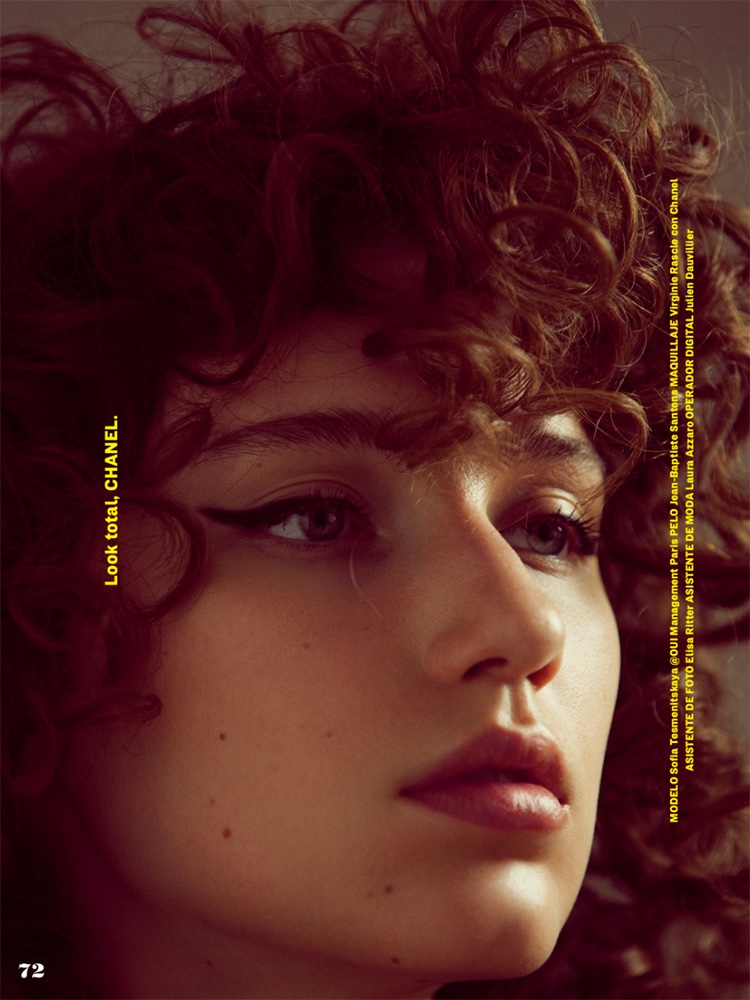 Tag: CHANEL
Fashion
the brand, is taking a break. The designer announced on Tuesday morning that he has put his sexy womenswear line on hold to focus on his creative director role at His namesake label, which launched in 2008, has no plans to show during Paris Fashion Week.
"This adventure has been amazing but I now feel the need to fully focus on this new project," said the designer in an official statement. Vaccarello's final fall 2016 collection is currently available at select retailers.
With Fashion Month approaching, Vaccarello is one of three newly hired creative directors who will showcase their first collections for major French fashion houses, including for Dior and for Lanvin. He also joins a string of designers who have recently shuttered their eponymous businesses for new jobs at big brands. According to Jarrar closed her six-year-old label once she landed at Lanvin.
Last year, Sébastien Meyer and Arnaud Vaillant put their young label on hold to focus on revamping Courrèges, a 54-year-old brand. Around the same time, Kris Van Assche for his creative director role at Dior Homme. Jonathan Saunders also bid farewell to the at the end of 2015. Though his departure stirred rumors that he was likely going to Dior, Diane von Furstenberg surprisingly announced in May that the Scottish designer was hired as DVF's
Fashion
This Fall, the huge selection of denim silhouettes may include the best styles you've seen in a while. From the tried-and-true favorites to the runway styles on the rise, the washes and treatments are next level and all so very lust-worthy. Set your sights on a new pair with a style and fit that hugs you in all the right places.
Flared Jeans
Colorblock and Two-Toned Jeans
Wide-Leg Denim
Patchwork Jeans
Undone-Hem Jeans
Floral-Embroidered Jeans
Kick-Flare Jeans
Skinny Jeans
Fashion
Unless you have a degree in fine arts, color correcting is somewhat baffling. Every beauty supply store is filled with options ranging from green to peach to purple where previously there had only been skin-toned products. Rather than assume there is a growing portion of the population with a green complexion (there is not), get on board with these genius products that can do everything from conceal dark circles to redness. First things first? Learning which hues work best with your complexion. For example, peach-tone concealers work best to cover dark spots on fair skin tones, while those with deep skin tones have to opt for bright orange instead. Green and yellow concealers cater to every skin tone seeking to correct redness that might be a result of acne or rosacea. Peruse this guide to find which products best address your concerns and suit your skin tone.
Concern: Redness
Best for: All skin tones
Yellow concealers combat wild redness across all skin tones, but green caters better to any intense redness.
Concern: Dark Circles and Dark Spots
Best for: Fair skin tones
Peach tones help those with lighter skin tones cover up any dark spots or dark circles.
Concern: Dark Circles and Dark Spots
Best for: Medium skin tones
Light orange shades are ideal for those with medium/tan skin tones when it comes to keeping dark spots and circles at bay.
Concern: Dark Circles and Dark Spots
Best for: Deep skin tones
Deep oranges and red concealers work best for those with very deep skin tones.
Concern: Dullness
Best for: Fair skin tones
For covering any dullness, those with light skin tones should apply pink-toned concealers.
Concern: Dullness
Best for: Medium and dark skin tones
Medium/tan skin tones should consider purple concealers for hiding any sallowness in their face.
Fashion
A little playful, a little naughty. Always exciting.
Pink with black, all tied up.
Instantly recognizable, universally covetable.
Forever Sexy.
In creating this fragrance, our perfumers were inspired by the duality of the corset— the interplay of delicacy and strength. The end result is Forever Sexy, a unique combination of weightless florals and tantalizing warm notes.
Italian Belladonna Orange sparkles with energy. A hint of Creamy Coconut gives Solar Gardenia and Jasmine Petals an ethereal effect.
Our Golden Amber accord—a VS exclusive—blends with woody notes to anchor the fragrance in deep sensuality. Warm and captivating, Forever Sexy has a second-skin effect that's undeniably addictive.
Forever Victoria's Secret.
Because sexy is always the perfect accessory.
THE COLLECTION
EAU DE PARFUM, ROLLERBALL
Forever Sexy. Forever Victoria's Secret.
FRAGRANCE LOTION
Luxe lotion for rich moisture and sensual scent.
FRAGRANCE MIST
Sheer fragrance mist offers a lighter rendition of the sensual scent.
FRAGRANCE FAMILY: Warm
NOTES: Belladonna Orange, Solar Gardenia, Golden Amber
WE LOVE…
The combination of delicate tulle and ultrasexy corset lacing up the back of the bottle. Inspired by our lingerie, it's passionate, playful and totally iconic.
FUN FACT:
Our exclusive Golden Amber accord is one of the most expensive ingredients in a perfumer's palette, giving this fragrance a luxe, deep warmth.
Categories

New Posts

Hot Posts