Other Brands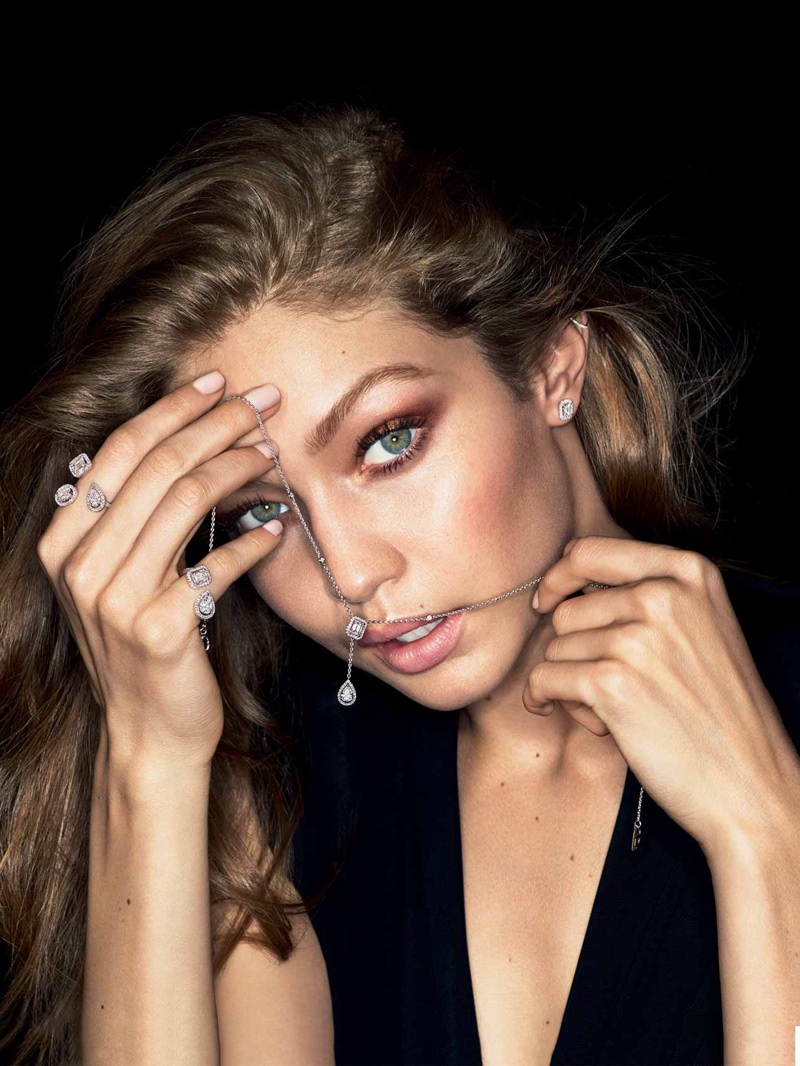 Supermodel Gigi Hadid returns as the face of Messika's 'My Twin' jewelry campaign. The blonde stunner teamed up with the French jeweler last year and returns for 2018. Gigi smolders in front of the lens of photography duo Mert & Marcus. The new collection juxtaposes emerald cuts with elegant pear cuts made of diamonds. For beauty, Gigi wears her hair in lush waves with a smokey eyeshadow look.
Related: Gigi Hadid Poses in Reebok's 'Always Classic' Sneaker Campaign
CAMPAIGN: GIGI HADID FOR MESSIKA JEWELRY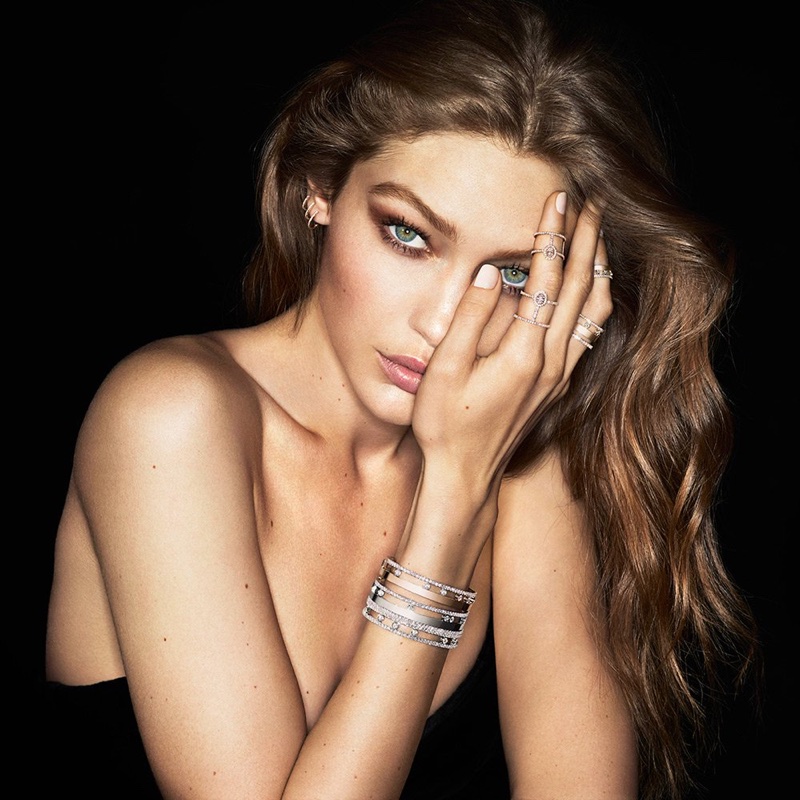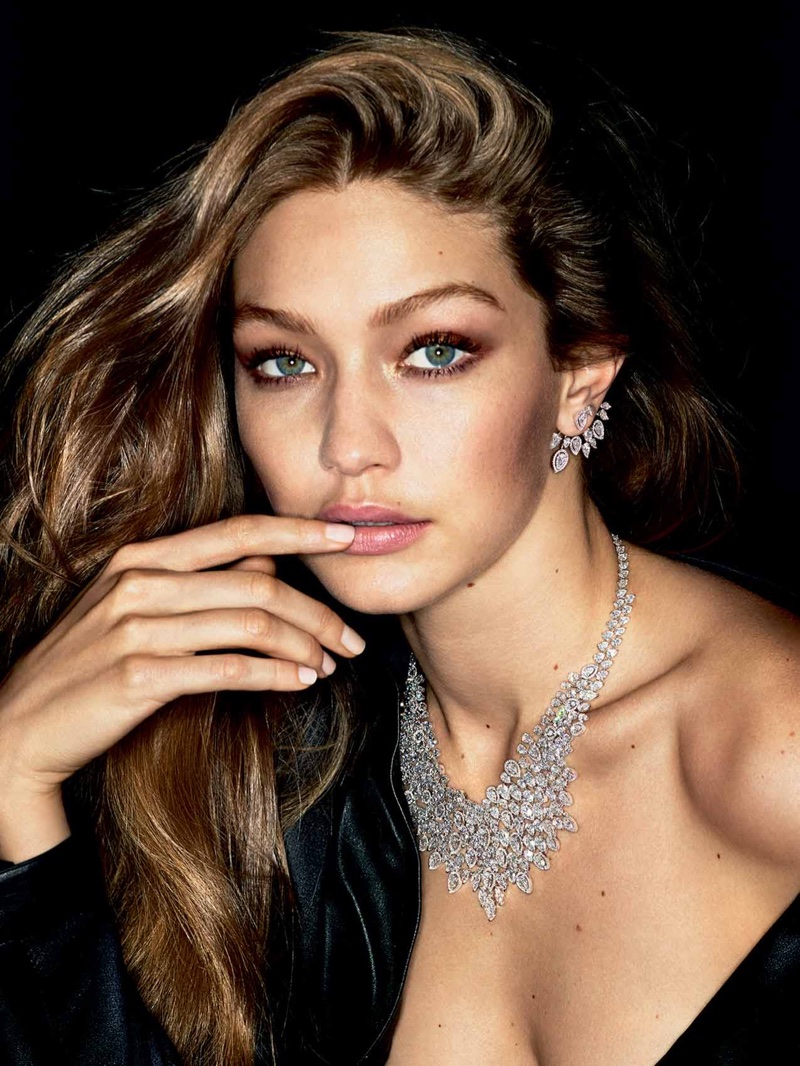 Other Brands
We've got some exciting news about Bottega Veneta. This fashion house is about to open the largest store in Manhattan. And to celebrate, they will be releasing an exclusive bag collection that will only be available in New York. We will be showcasing the entire line, but before that, we also want to talk about a unique handbag that we've discovered recently. It's called the Micro Butterfly Tote Bag and you will absolutely love that.
The Butterfly Bottega Veneta Micro Butterfly Tote Bag
If you're thinking about getting a tote bag at Bottega Veneta, well then, perhaps we can sit and talk about that. The Micro Butterfly Bag is the new modern bag of the house. It's feminine, elegant and constructed to help you transport your necessities from A to B – without much effort. The feather-light weight of this spacious everyday bag is ideal to help you carry your essentials throughout the day.
But what I absolutely adore about this bag is the look. You know, we love the Intrecciato Nappa, which is known as one of the most iconic designs in the fashion world. But this cute baby tote is much more than that. The body appears to be crafted with little quilts, but it's not. If you zoom-in, you will see its true color – it's embossed with micro butterfly prints. OMG right?
The micro butterfly print is one of the house's signature prints. But below the long handles, this Micro Butterfly Tote is finalized with two gorgeous butterflies. Now if that isn't irresistible!
See more colors below. The bag measures 10.4′ x 13.4′ x 5.5′ (H x W x D) inches, priced at
$1350 USD, €1000 euro, £990 GBP.
The Bottega Veneta Manhattan Collection
Well then, let's talk about the upcoming exclusive line that will only be available in New York. Bottega Veneta will be redesigning some of the classics by embellishing new prints inspired by the city-that-never-sleeps – New York. Now, if you live in this city, you might want to catch some of these limited editions. Your wardrobe will be happy with them.
This handbag is adorned with one of the latest prints. It represents the huge skyscrapers of the city and it's crafted with the 'NEWYORK letters'.
Here's another stunning but playful print. If you look closer, you will the symbols like BVNY (Bottega Veneta New York), a smiley, a butterfly (which is the house's signature symbol) and other playful shapes.
And of course, the subway is the most important transport when you're in a huge city. So where do you want to go? Carry the subway map on your shoulder.
More Bottega Veneta Manhattan Handbags
The Colors Of The Micro Butterfly Bag
Other Brands
Other Brands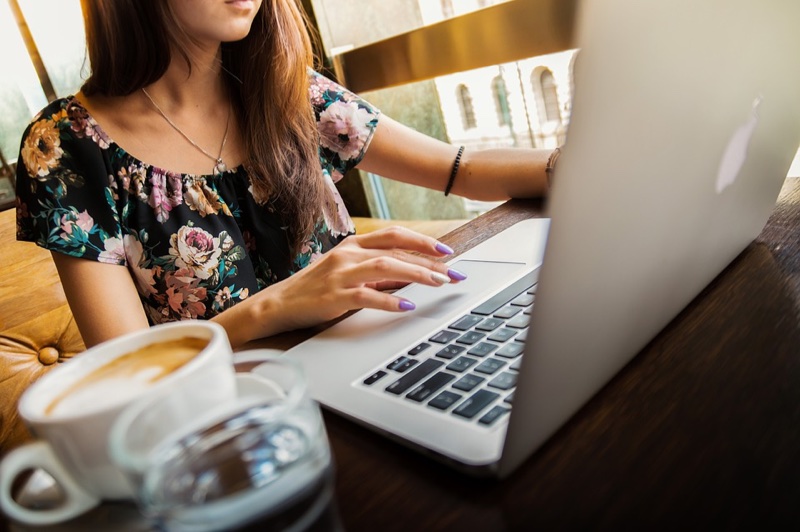 Are you in the process of creating a marketing plan for your small business, but you aren't sure how to implement a strategy that will yield positive results?
Creating a powerful marketing plan is easier said than done; even if you know what you want to accomplish, it's not always clear which decisions will lead to success. This is particularly true in the early days of your business, when you have a variety of other concerns to address as you work to establish your brand. Despite your fears and the challenges you're sure to face, here are four steps that can help you create a powerful marketing plan.
1. SPY ON THE COMPETITION
In today's world, most small businesses spend the majority of their marketing dollars online, which means you can learn a lot just by spying on your competition. Kissmetrics shares 25 tools and gadgets you can use to spy on your competitors, all with the idea of getting an inside look at their marketing strategies.
Maybe you're trying to build your weight loss startup from the ground up. As you look to make SEO strategy decisions and find top keywords in your industry (for example, holiday weight loss), pay close attention to what your primary competitors are doing in their blogs and features. This can help you find popular keywords relevant to your industry and consumer base, but can also help you find ways to establish a niche for your brand, separate and apart from your competitors.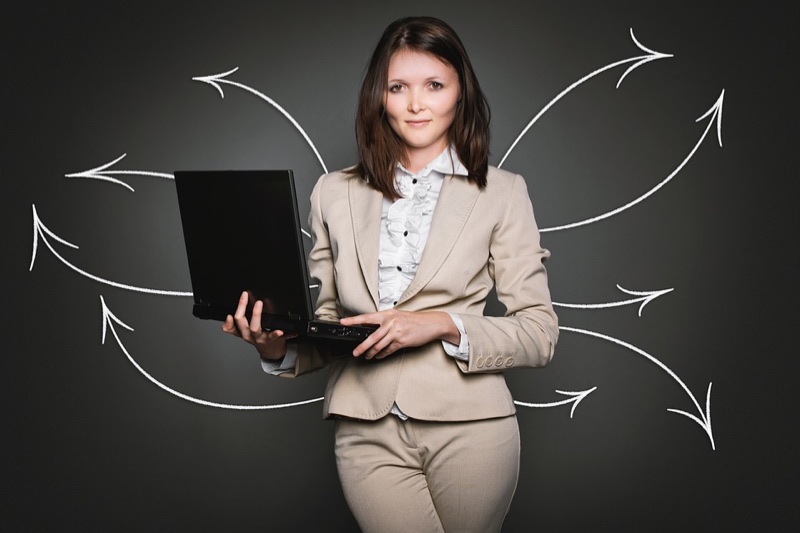 2. SPREAD THE LOVE
You should never put all your "marketing eggs" in the same basket. Even if you have had great success with a particular strategy in the past, don't rely solely on that one strategy in the future. Consumer tastes are fickle and the marketing world changes quickly.
As noted by Mashable, there are now more than three billion global social media users, which means there are more than enough people out there waiting to connect with your brand if you work to reach them at multiple touchpoints. This means implementing a content marketing strategy that addresses your company blog as well as social media platforms like Facebook, Instagram, and Twitter. This should be more than enough for you to turn your attention to Twitter, Facebook, Instagram and other social media platforms.
3. GET ENOUGH HELP
As a small business owner, it's easy to feel alone and overwhelmed as you work to build your business. This is even truer if you are spreading yourself too thin and not bringing on sufficient help to support your business's growth, or if you are trying to manage parts of the business that are outside your skill set. You may be the most knowledgeable resource for product development, but that doesn't mean you know anything about how to effectively market what you're trying to sell.
If you want to develop a powerful marketing plan, you will likely need the assistance of talented team; Fremont College shares a comprehensive list of the most common types of marketing jobs, like a social media manager or a graphic designer who can help you create stronger branding with an online logo maker for impactful graphics. Hiring employees and delegating tasks can help you focus your brand's marketing strategy and drive results.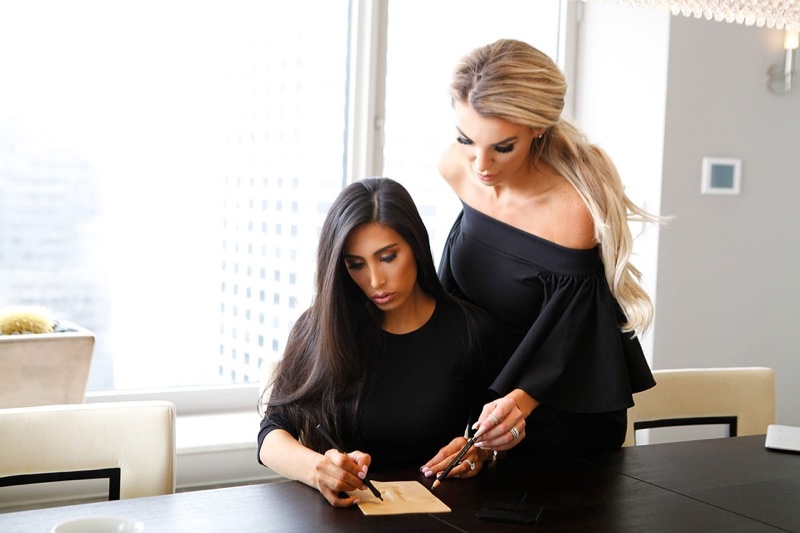 4. MAKE CHANGES AS NECESSARY
In a perfect world, you'd be able to use the same marketing plan year after year, but your industry (and consumer desires) change too frequently for this to be the case. Think about it: the way you used Facebook in 2012 is not the approach you are taking in 2018 (at least we hope it's not the same). The content you wrote five or six years ago isn't as relevant to today's audience. You simply must continue adapting.
According to Business 2 Community, there are four things to consider when changing your marketing strategy, but the most important thing to remember about marketing changes is that they are necessary if you want your business to remain viable.
With these four steps guiding you, it should be easier to get started on that powerful marketing plan. As you begin to get a sense of what is and isn't working for your particular industry and audience, continue to tweak and refine your model to generate even more positive results. Remember, there's really no such thing as the "perfect" marketing plan — you're always going to be working to improve your strategy.
What steps have you been taking to develop a strong marketing strategy for your business? Share your marketing approach in the comments.
Other Brands
Let's talk about the latest trend at the house of Gucci. The famous Dionysus Bag has been transformed into a fabulous and playful shoulder bag. For the newbies, this handbag is famous for its textured tiger head closure, which is inspired by the Greek God Dionysus. According to the myth, this god crossed the river Tigris on a tiger sent to him by Zeus. Now meet the Gucci Guccify Bag, introduced for the Spring Summer 2018 Collection.
The Design
So the Guccify Bag has definitely been beautified – together with the signature tiger head closure crafted on the front, it has been supported with two vintage-inspired flower on both sides. The flowers appear to be created with plain papers.
But the flap is even more intriguing. It's printed with the GUCCIFY logo just like street art. Each letter has been filled with pearl-like beads and it appears to be like hand-crafted.
What's more? There are several ways for carrying. You can change the strap into a singled shoulder strap of 38 cm or you can create a doubled shoulder strap of 23 cm. It also features antique silver colored hardware. And by the way, this bag is made from calfskin, which a durable leather.
This Guccify Bag is ideal for the street-chic outfits or the casual days. It's also fabulous for the night-outs because this handbag can never bore anyone.
The Interior
The inside of this bag is divided into several compartments. There is a main compartment on the front as well as a patch pocket in the back. There is also a zip pocket in the center, in case you need to store your more important essentials.
The Prices And Sizes
Measuring 17 x 28 x 9 (H x W x D) cm, priced at $4890 USD, €3980 EUR, £3590 GBP, $6760 SGD, $40900 HKD.
Where To Shop The Gucci Guccify Bag?
1. Luisa Via Roma – This beautiful handbag is available here
2. Farfetch – The bag is available here, but also a lot of Guccify's related items
3. Matches Fashion – You might also find it herers
More Images And Colors
Other Brands
Designer Bags, Wallet, Purse, Belt & Accessories Official Site, Best Price & Quality, Free Worldwide Shipping, Free Returns. Each Bag Is A Work Of Art - Handmade - Cowhide Art - Can Custom-Made

Categories

New Posts

Hot Posts