Other Brands
Who doesn't know the Celine Trio Bag? Who doesn't want it? It's one of the well known handbags in the fashion world and it has been covered in numerous fashion news, personal blogs and Youtube video's. So the Trio Bag needs no introduction from me, but we'd like to write a nice review about it. Let's talk iconic, shall we?
The Design
Maybe it's the simplicity and maybe because it's cute as well. Then you can say that the Trio Bag is handy.
It got that nice rectangle/squared shape and it's certainly minimalistic. But that minimalism gives the appearance a classic look. It's like you can wear this handbag with almost any outfit and still it will look fabulous.
But let's be honest; the color choices are a killing. There are so many, but can you choose? Does the red look better? The dark green, burgundy perhaps? Or just the classic black to be save?
And like always, Celine's logo is printed very nicely and gently on the top center of this handbag. Lovely huh?
The Trio Bag is made from smooth lambskin, but you can also opt-in to liege calfskin, And of course, calfskin is a bit more durable.
Because this bag comes with a long shoulder strap (20 inch long), you can carry it on your shoulder or cross body. The leather strap can be adjusted to your comfort of course.
In general, the Trio Bag is made with three seperated zipped pouch that's attached together with snap buttons. And here's also the thing. You can transform the Trio Bag into a clutch bag by attaching together the two external pouch. Clever right?
I think this handbag is famous also because of its usefullness and at the same time, it's simple and easy to carry. And also, the price is affordable.
The Interior
The three seperated compartments are very handy because you can easily organize and structure your personal belonings. Each compartment or pouch can be opened with a zip. And each pouch can fit a lot of stuff like your wallet, a book, phone and basically all the things you need for your busy lifestyle.
The Prices And Sizes
There are two sizes available:
Celine Small Trio Pouch
Size: 9' x 6' x 2' inches
Prices: $1100 USD, €750 EUR, £690 GBP, $1400 SGD, $8500 HKD, $1350 AUD, ¥120000 JPY, ¥7900 CNY.
Celine Large Trio Pouch
Size: 10' x 7' x 2' inches
Prices: $1300 USD, €900 EUR, £830 GBP, $1700 SGD, $10500 HKD, $1650 AUD, ¥145000 JPY, ¥9600 CNY.
More Images And Colors
Other Brands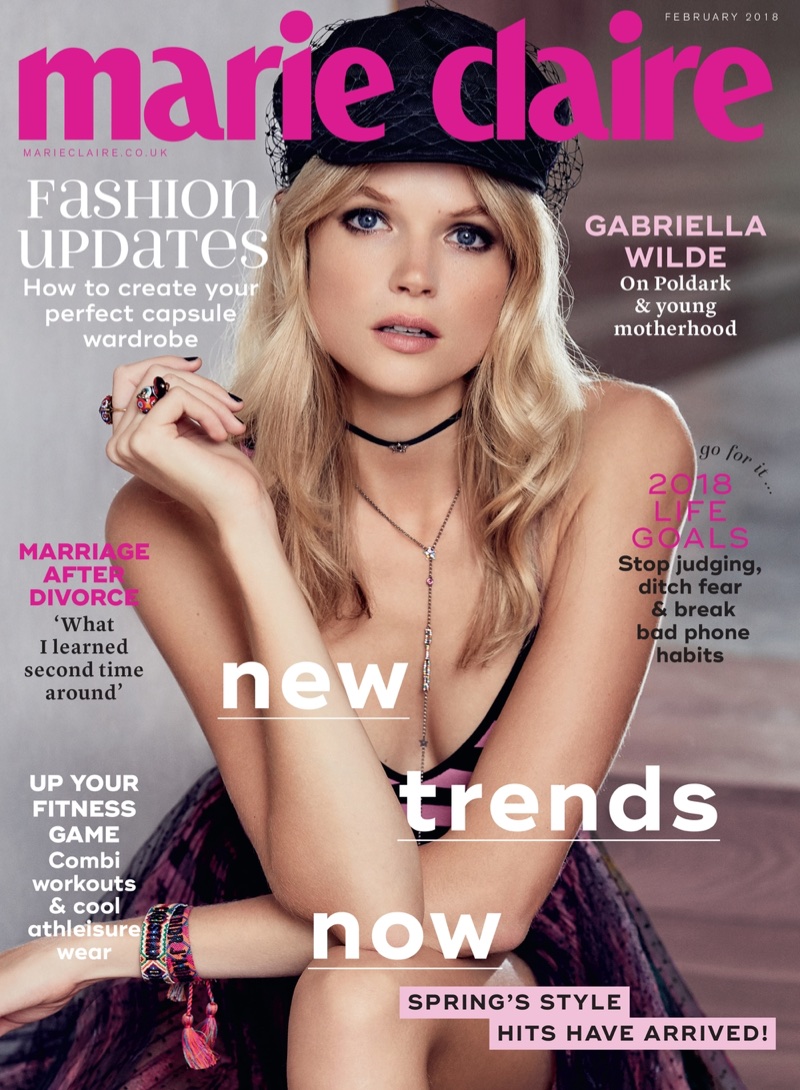 Actress Gabriella Wilde lands the February 2018 cover of Marie Claire UK. The 'Poldark' star charms in a look from Dior's spring collection featuring jewelry and a sheer dress. In the accompanying shoot, Gabriella poses in even more styles from the French fashion house. Photographed by Kate Davis-Macleodand styled by Jayne Pickering, the blonde shines in bold stripes, sheer skirts and embellished sweaters.
Related: Gabriella Wilde is a 'Free Spirit' in Farfetch Shoot
COVER SHOOT: GABRIELLA WILDE FOR MARIE CLAIRE UK FEBRUARY 2018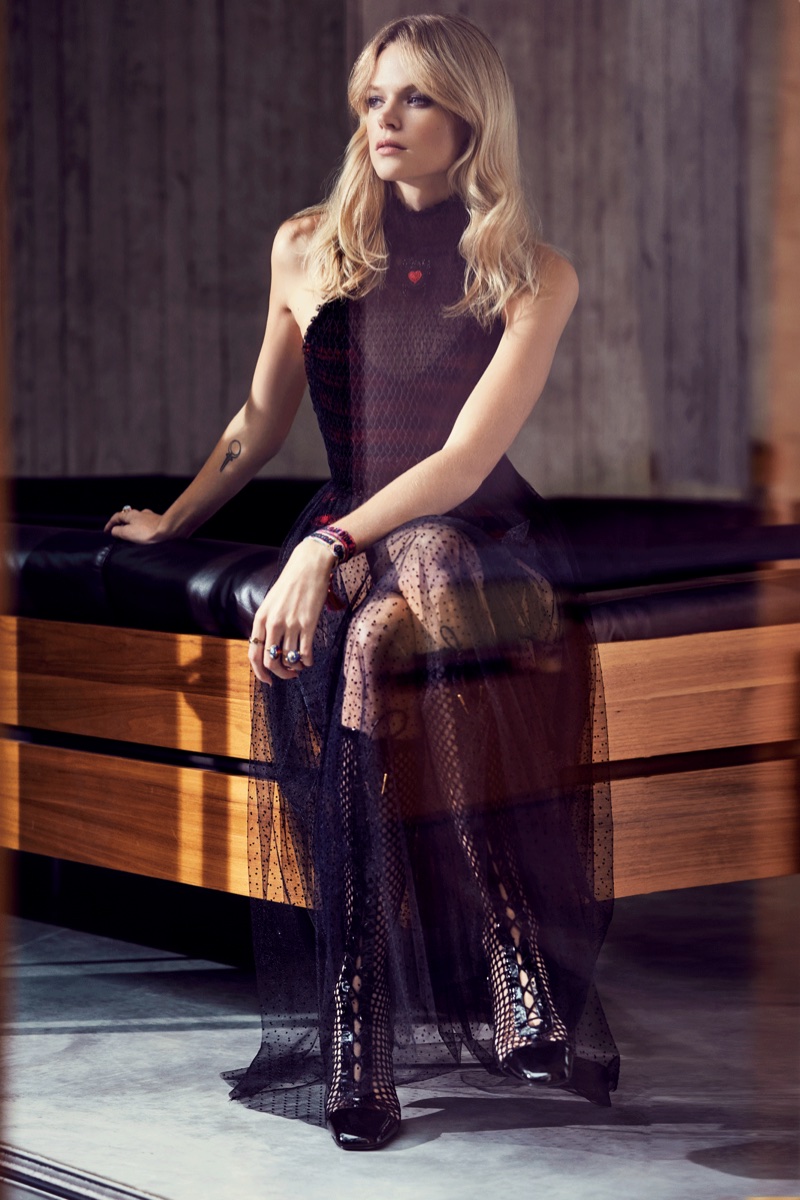 GABRIELLA WILDE ON HER MODELING CAREER
In her interview, Gabriella explains why she quit modeling.
"I think for a long time I wasn't aware of whether I actually liked doing it. I was so young that I was still forming an opinion…Once I got to 18, I realized I just wanted to go back to knowing who I was, so I stopped altogether and went to art college."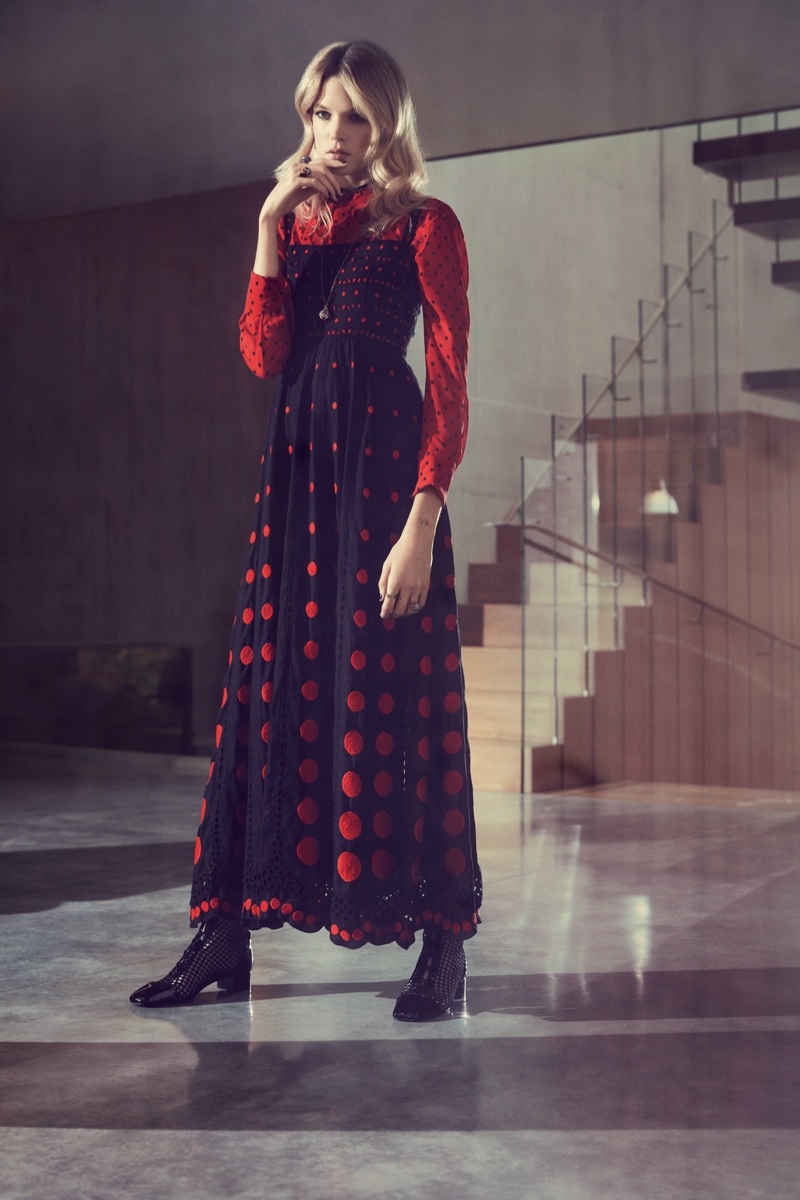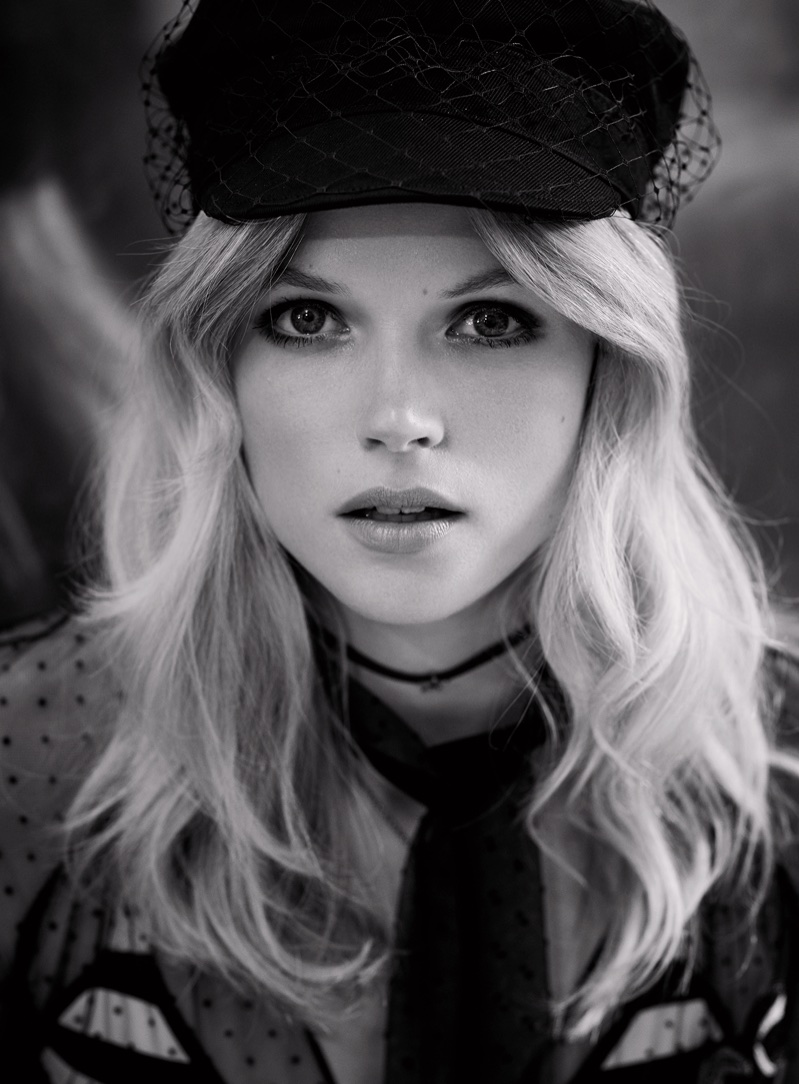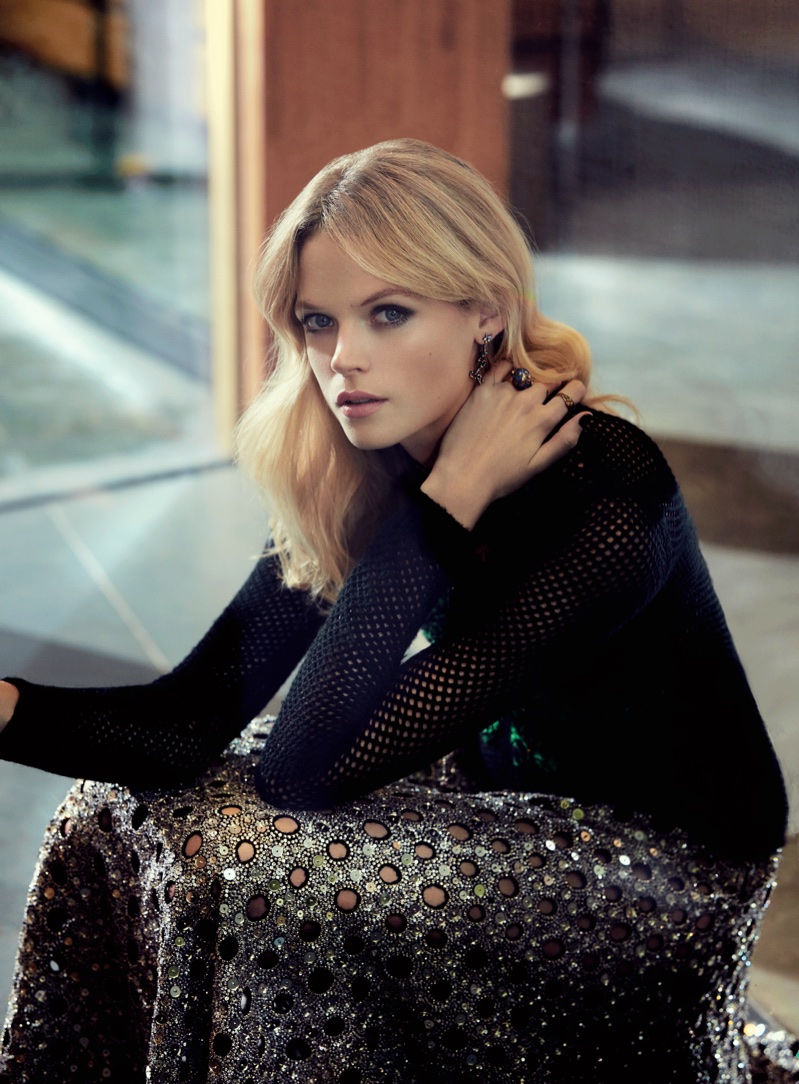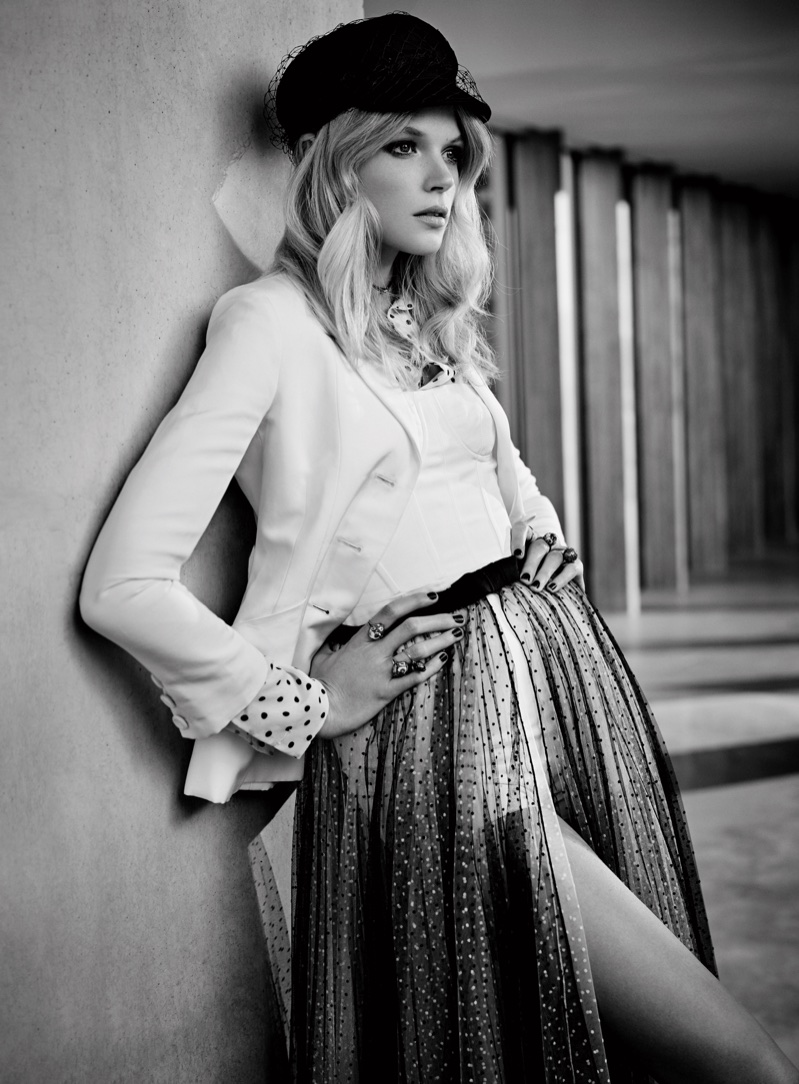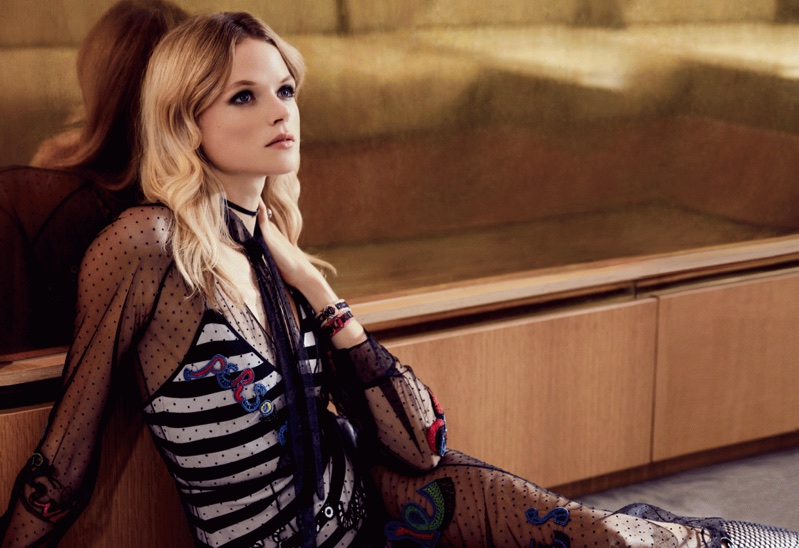 Other Brands
Other Brands
Do you need a travel bag to style-up your outfit? Who can be your better companion than the Hermes Wallago Cabine Bag. This bag is practical, easy-to-carry and fashionable in all angles. It's Hermes but it doesn't scream Hermes at all. And there is just one mystery that we need to solve. Why is this bag called the Wallago?
Dictionary: Wallago is a catfhish that can be found in the rivers of Southern Asia.
Hmm…
The Design
The Wallago Cabine Bag is specifically made to help you transport your personal belongings from A to B. It's spacious, stylish and durable. It's also designed with a clever flap pocket on the front. The sides are flexible and expandable in case you need to carry a lot of things.
This is a very elegant bag and the exterior only is made with multiple pockets. Besides the front pocket, the back also features an extra zip pocket, which is hidden behind a leather patch – this will make sure that your most beloved essentials will be concealed and secured.
The bag also comes with a chic luggage tag hanging on the handles. And talking about handles, they're purposely made extra-long for hand carry or elbow carry.
What's more? It's made from Togo Calfskin, which feels luxurious and impeccable at the same time.
The Interior
There are two sizes of this handbag available. One is easier to carry due to its size, but there is also a bigger size available in case the medium is not big enough. The Wallago Cabine Bags are purposely made for travelling, so the interior is spacious enough for all your daily essentials and more. And besides, this handbag is a bit slouchy and the side-wings can be expanded to carry a lot more stuff.
The Sizes And Prices
Hermes Wallago Cabine 35 Bag
Size: 35 x 34 x 21 (L x H x D) cm
Prices: €5300 euro, £4870 GBP
Hermes Wallago Cabine 53 Bag
Size: 53 x 23 x 25 (L x H x D) cm
Prices: €6500 euro, £5970 GBP
More Colors And Images
Other Brands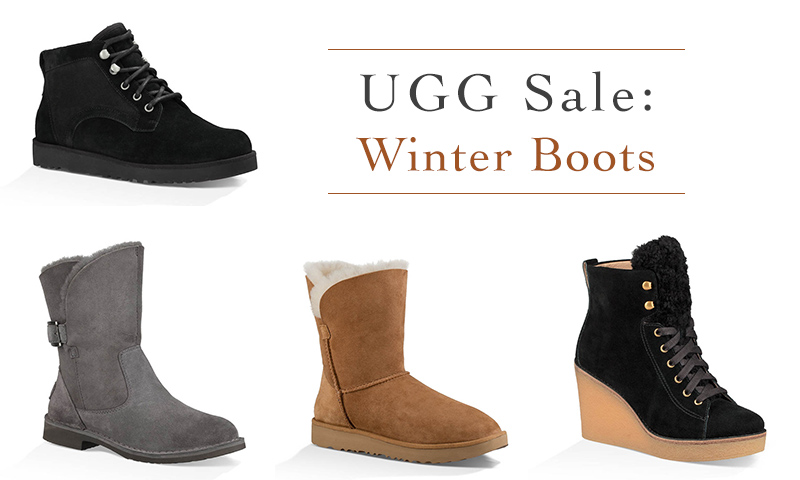 Before the year ends, UGG launched a major sale which takes up to 50% off must-have styles. Choose from classic styles, more modern lace-up silhouettes and wedge booties. Wear these looks with jeans, your favorite dress or an oversized parka. UGG will definitely get you through the cold weather season with these sale styles. See some of our picks from the savings below. And see even more on-sale boots at UGG.com.
Related: Discover Stuart Weitzman's Winter Sale
UGG WINTER 2017 SALE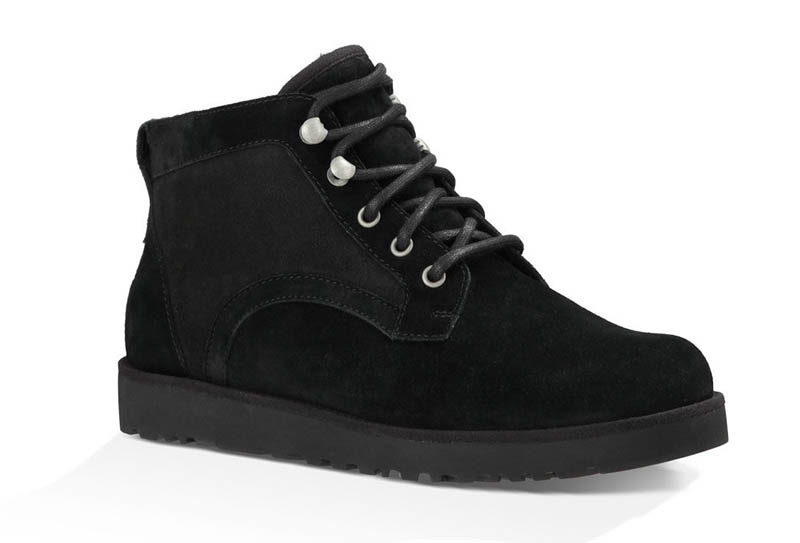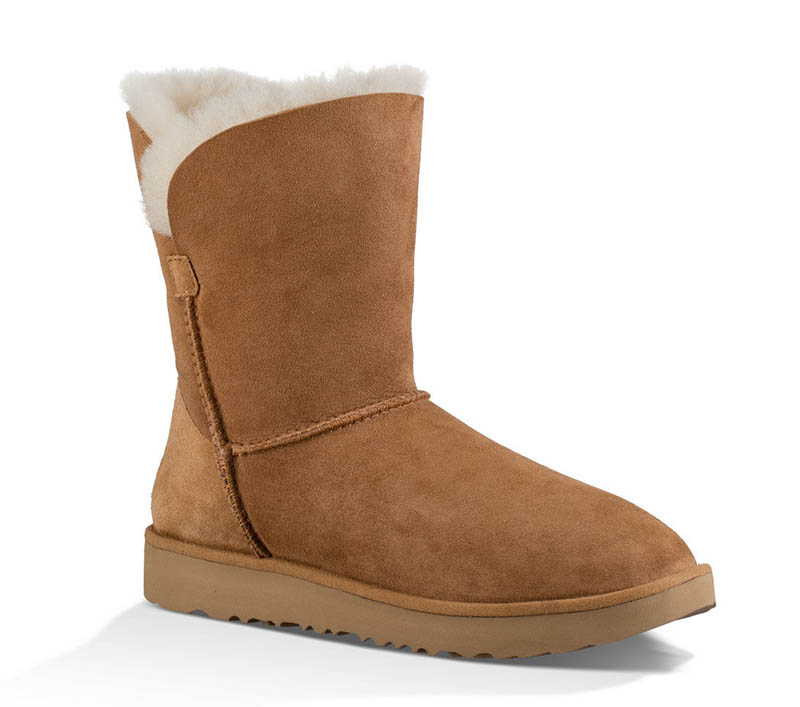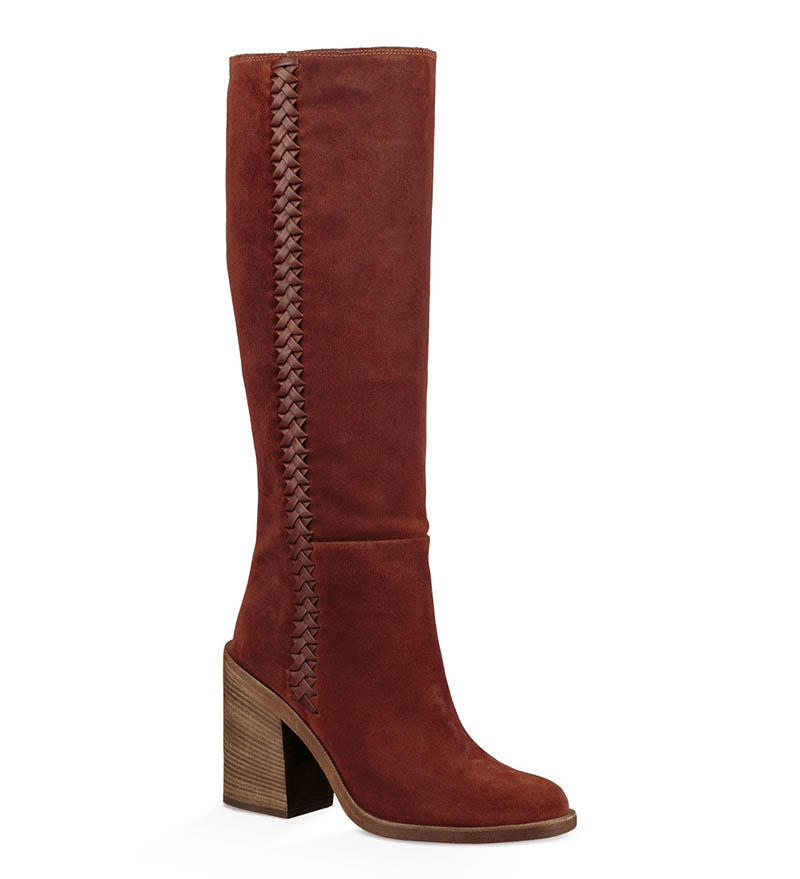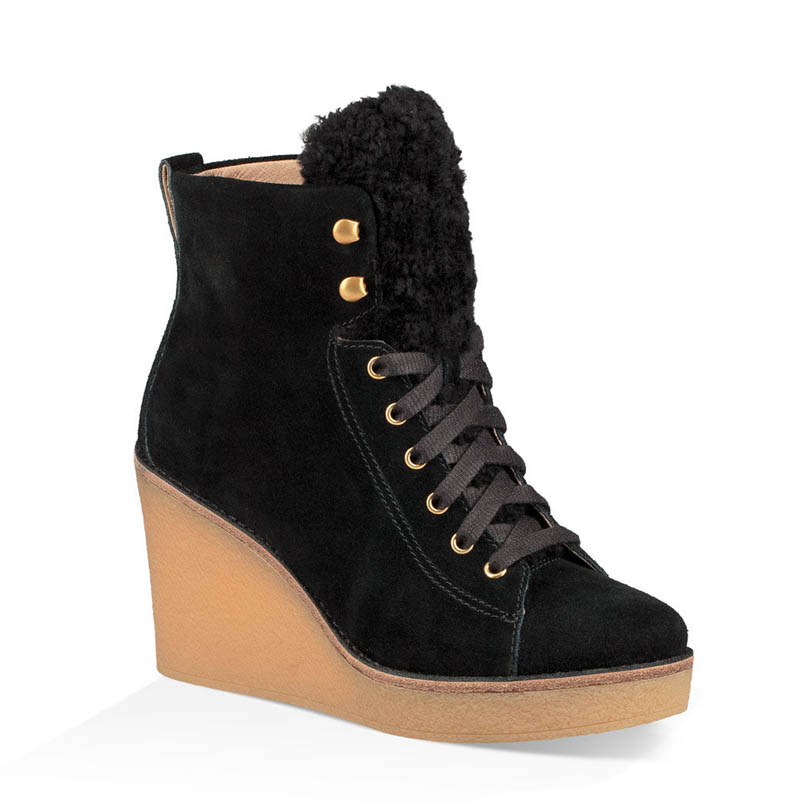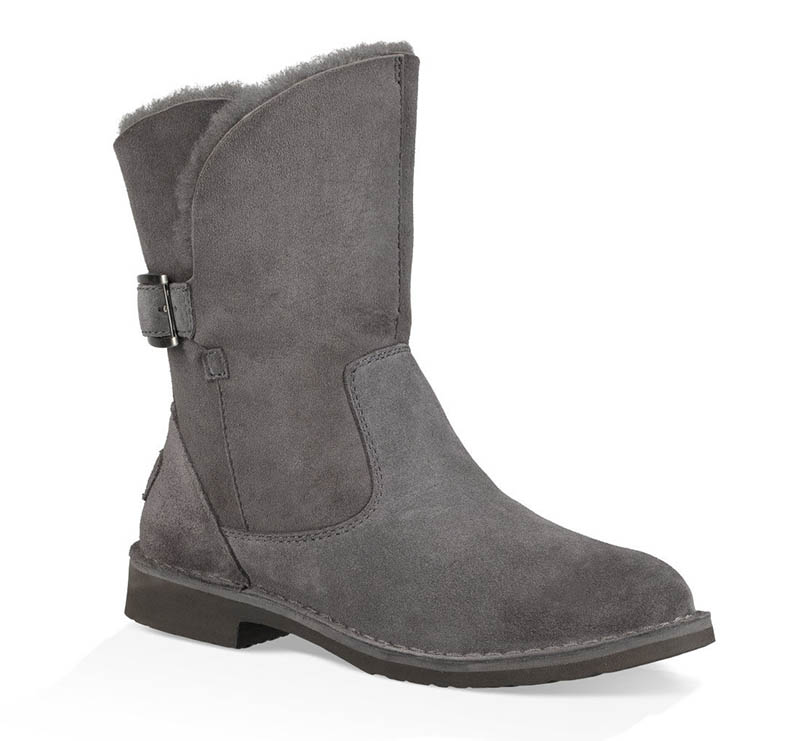 Other Brands
Gracing the pages of ELLE Spain's December 2017 issue, model Eugenia Volodina embraces luxe winter fashions. The Russian beauty poses in oversized styles perfect for the cold weather season. Stylist Inmaculada Jimenez dresses Eugenia in a mix of knitwear, chunky jackets and furry boots. The brunette model poses in the designs of Loewe, Prada, Miu Miu and more.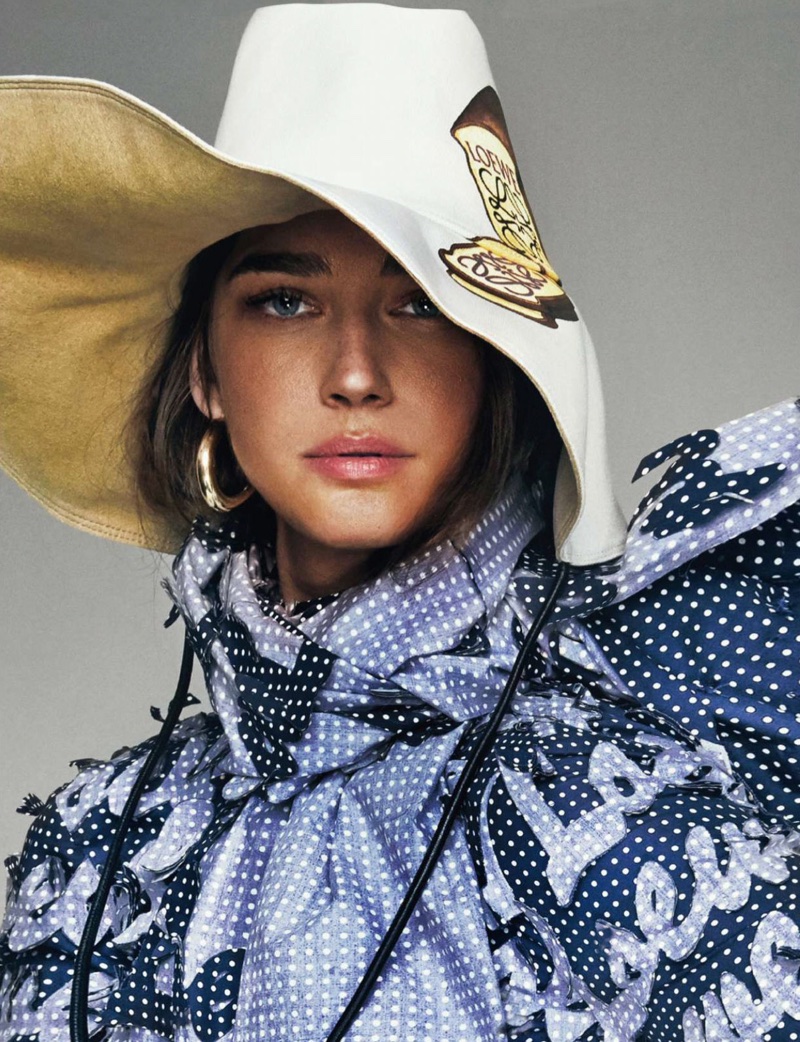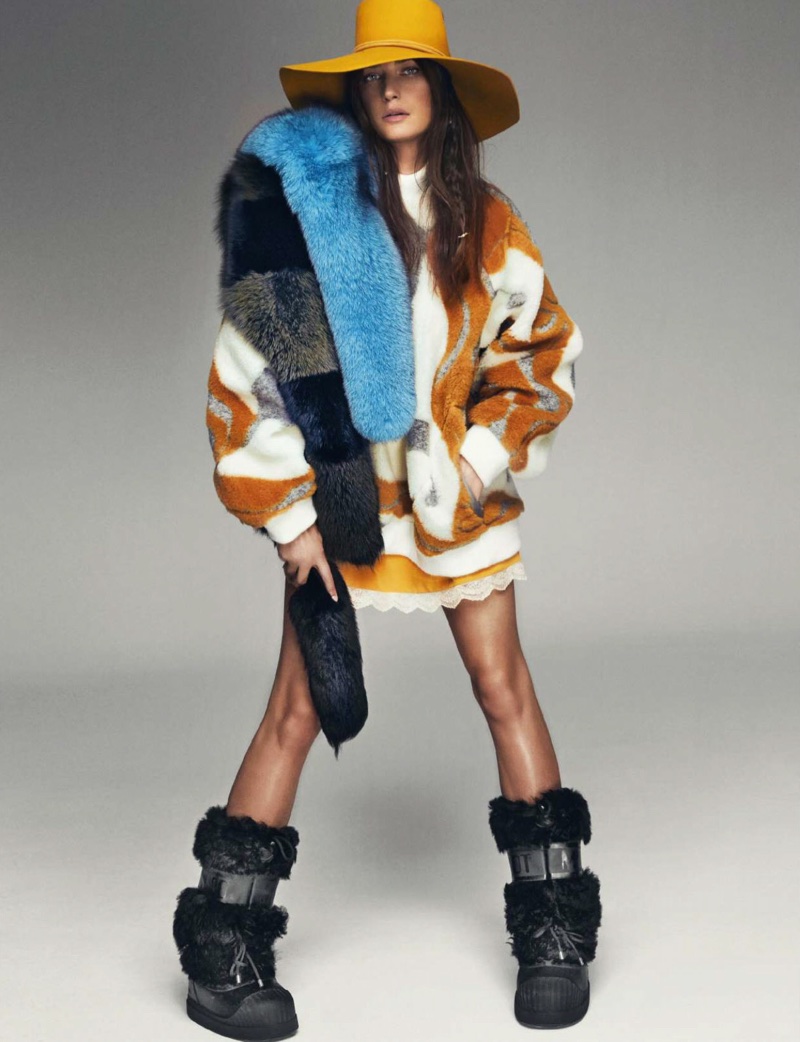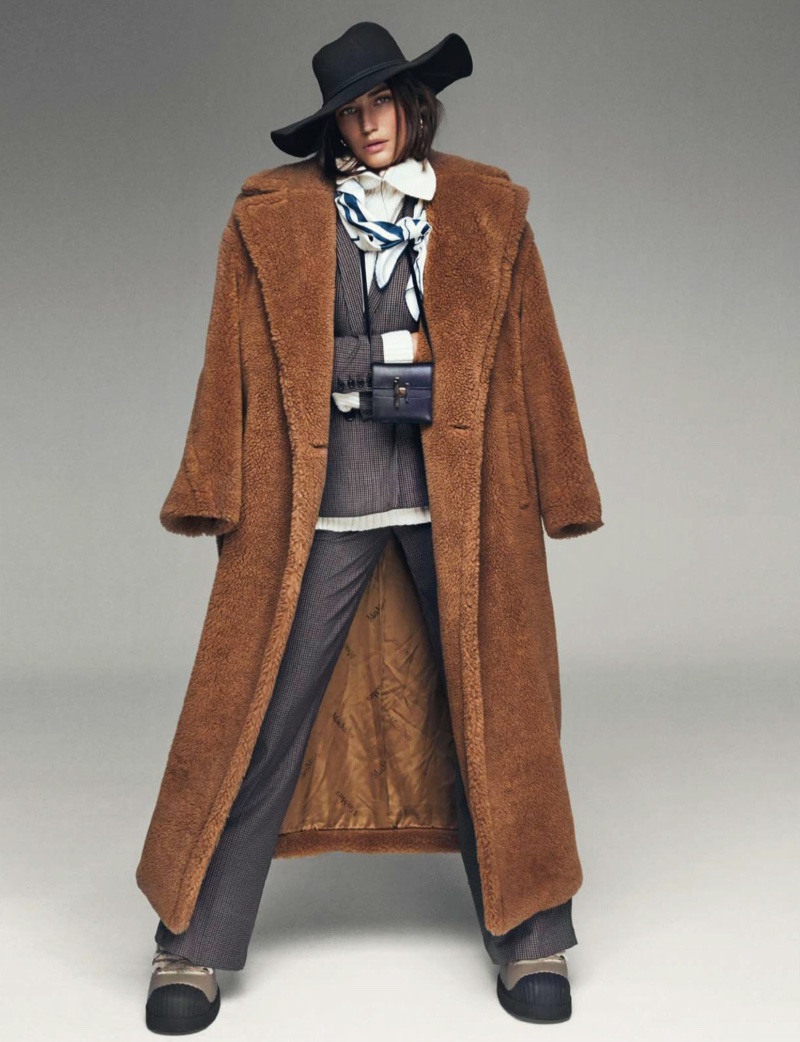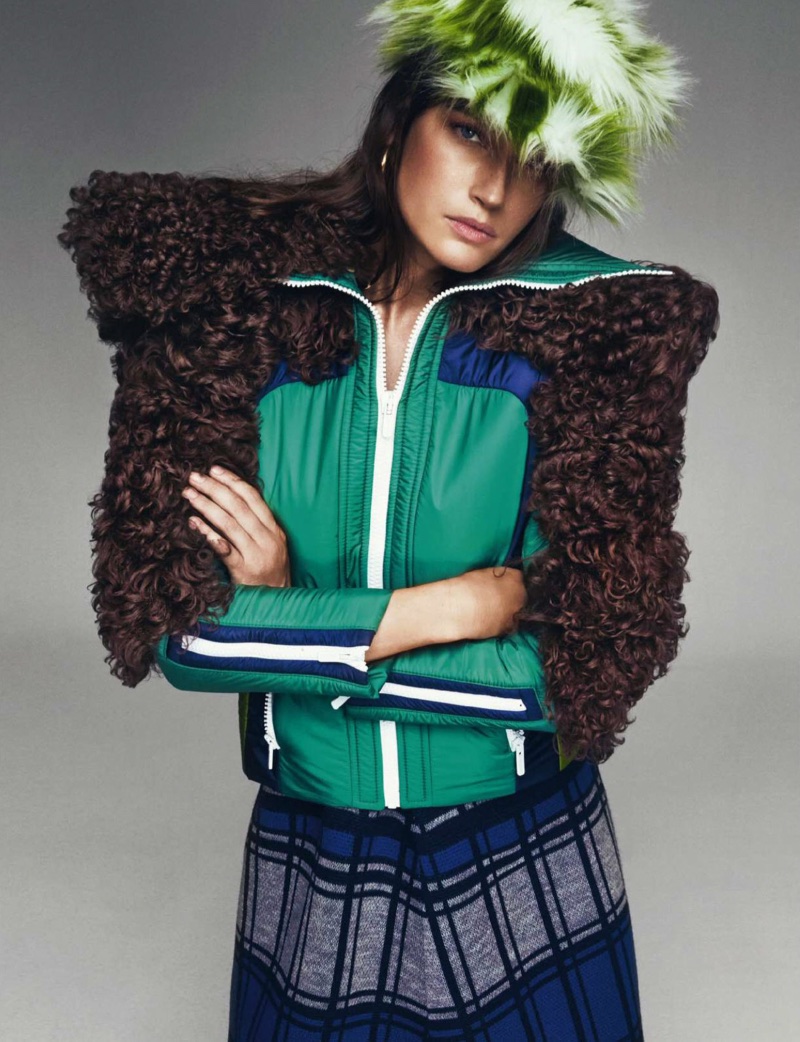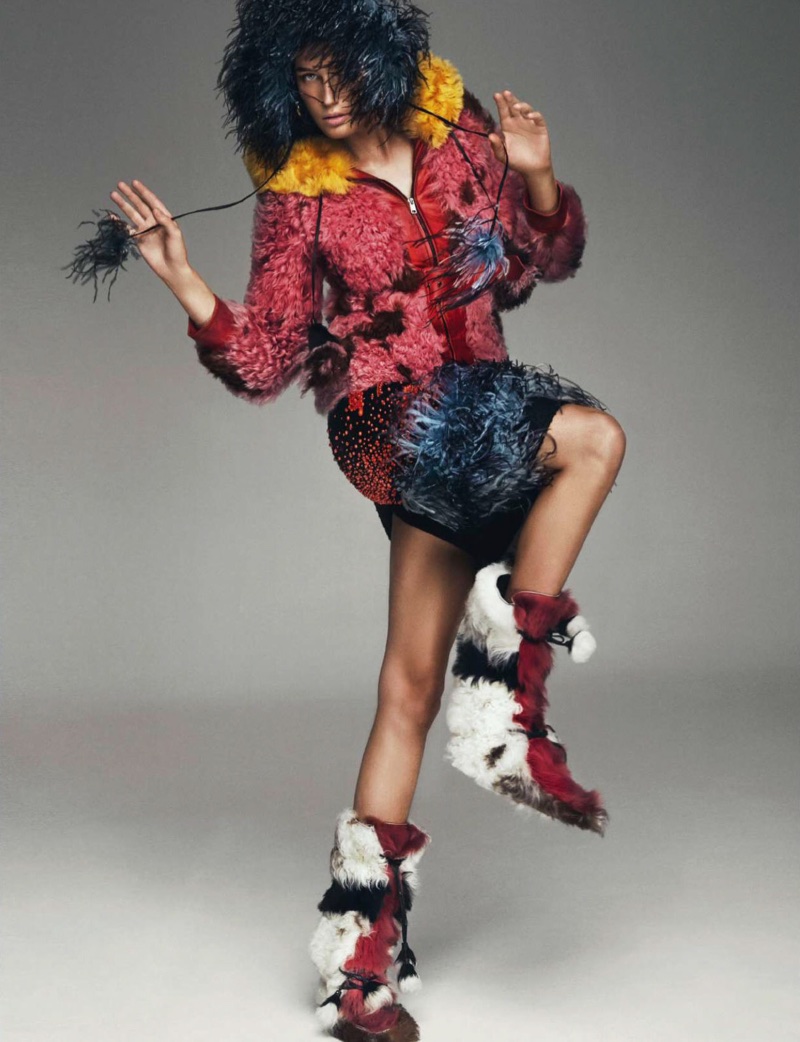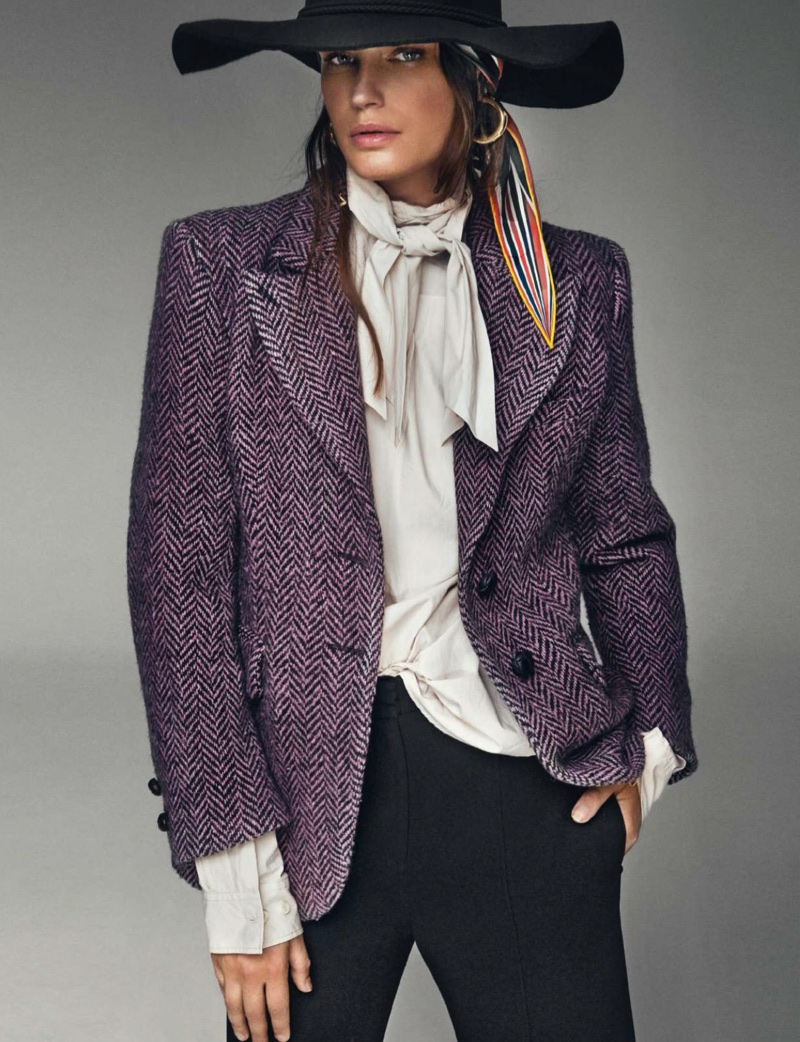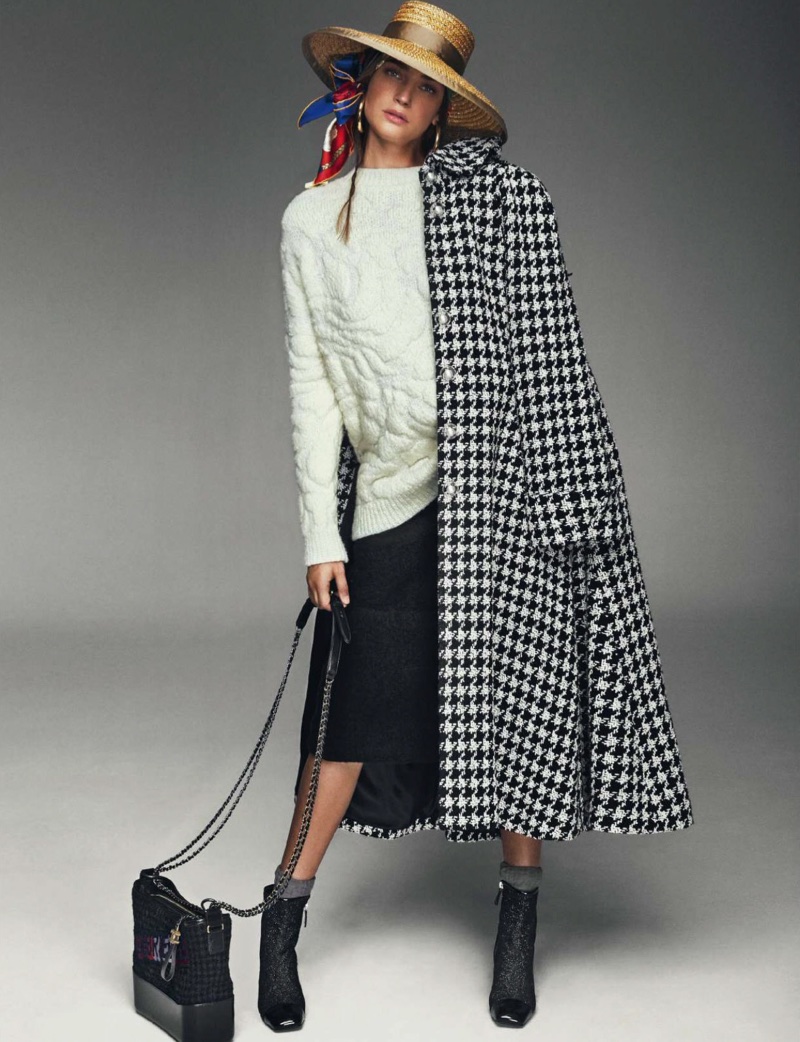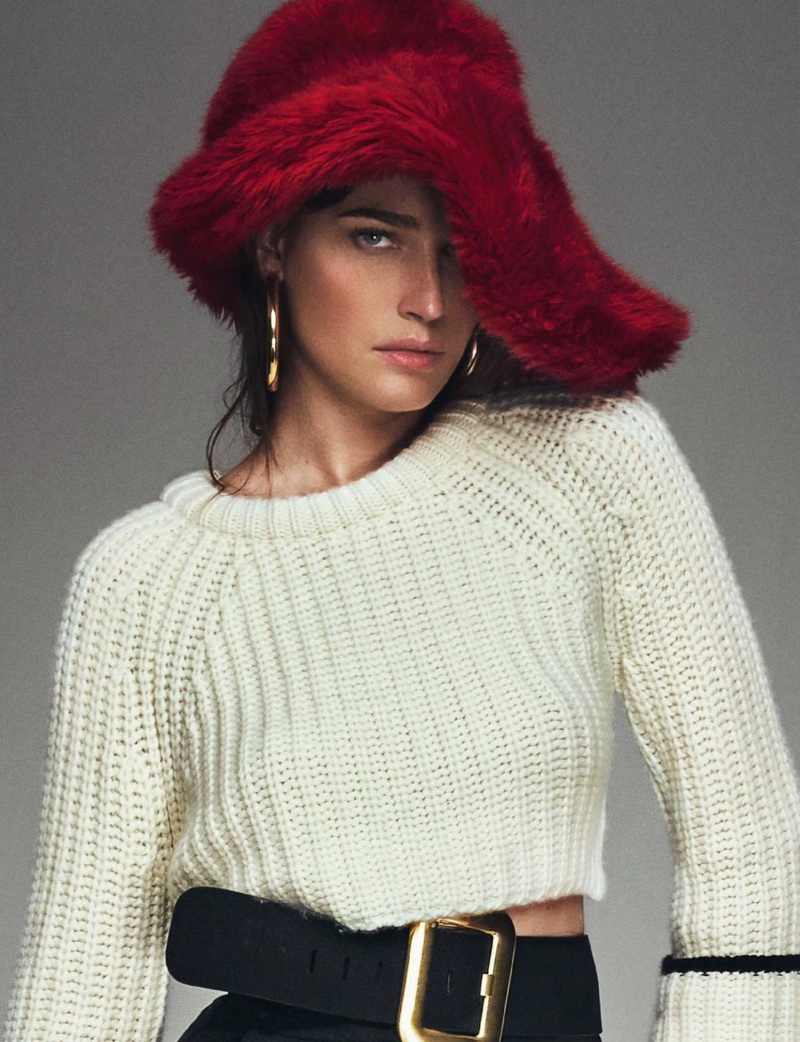 Categories

New Posts

Hot Posts